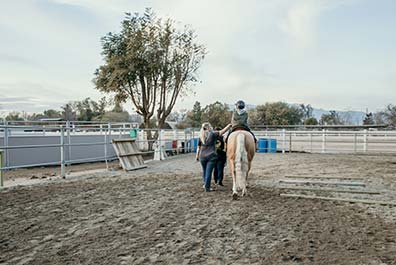 Riding Lessons
Riding lessons are for ages 3+ and are available for beginners – advanced riders. Our instructors specialize in Western and Dressage.
Rates:
Private Lessons (1 hour) – $60
Private Lessons (30 minutes) – $40
Group Lessons – $45
We also have a competitive show team that travels around the state. Horses are safe and able to accommodate a variety of riders with different goals. If we are unable to ride due to weather, we work on Horsemanship skills with our (F)UN-Mounted activities! Please contact the office to learn how to get started.
We are a vendor with charter schools- Riversprings, National University Academy, Granite Mountain, Inspire, and ILead. Please contact us if your child is with a different charter school and we will try to become a vendor.