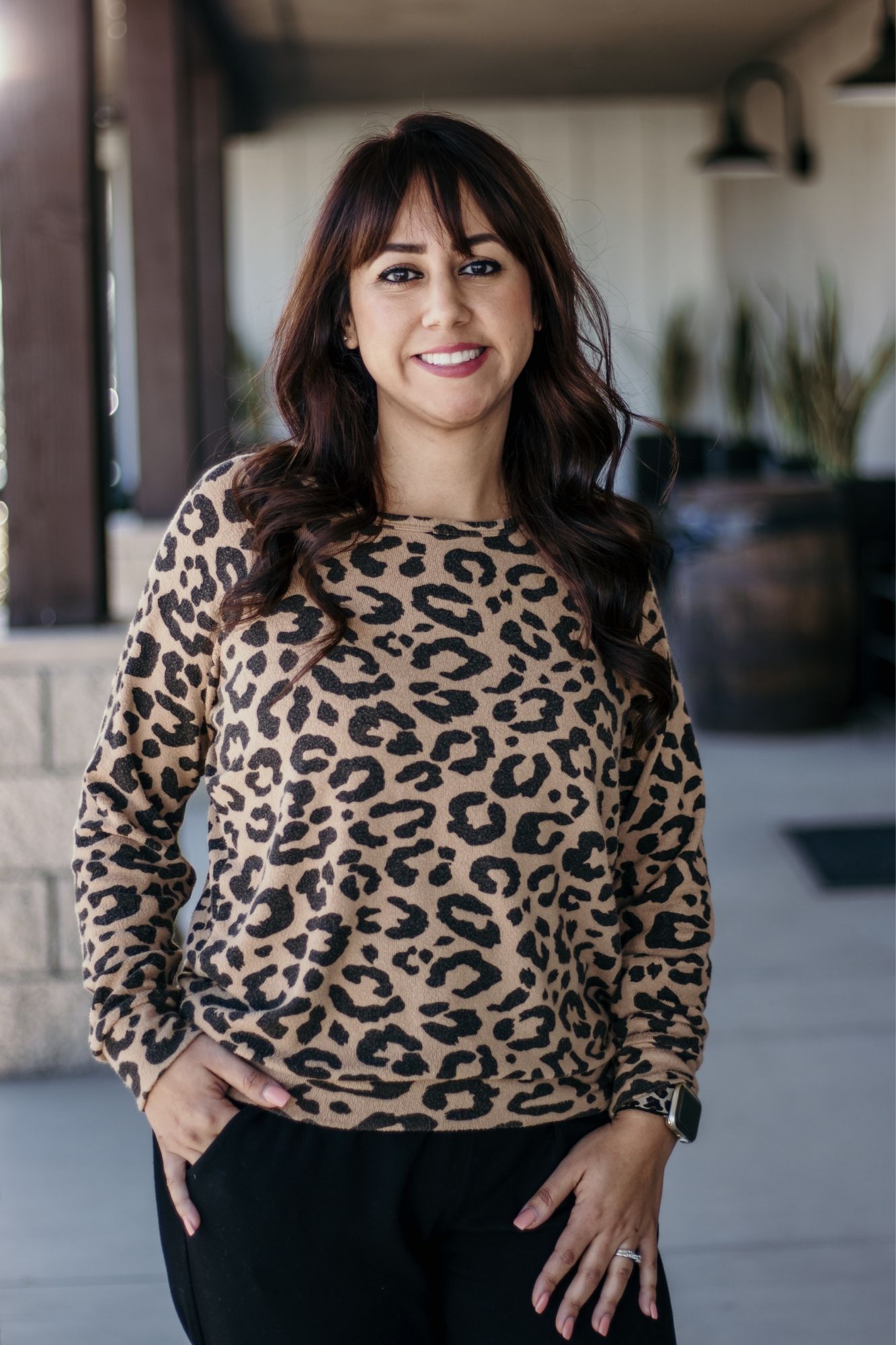 Yesenia Cornejo
Patient Care Coordinator
Yesenia joined the Leaps & Bounds team in February 2020. She recently relocated from her hometown in Ventura County to Norco, to start her "farm life" dream. Yesenia brings a variety of skills to contribute to the team due to her many years of customer service and medical office experience, especially with the pediatric population. She loves kids and animals and loves getting to know all of the kiddos at Leaps and their families!
When she is not at the clinic, Yesenia loves to cook, travel and spend time with her two boys, huskies, goats, and husband.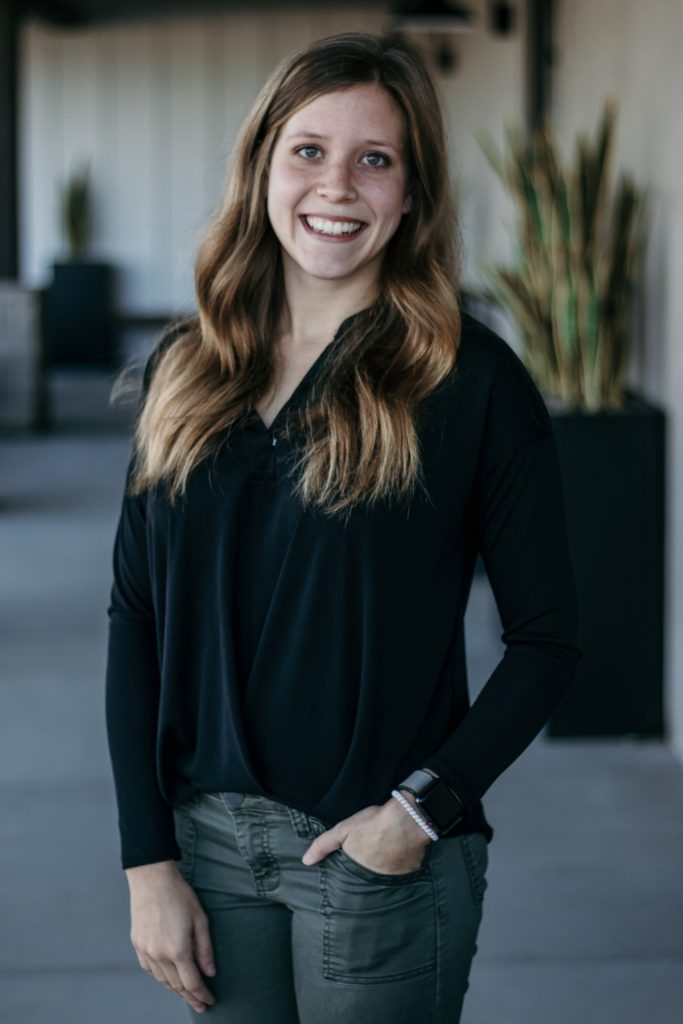 Megan Dimsey
Client Service Representative
Megan started volunteering for Leaps in July 2019 before joining the Leaps team as the Sibling Support Facilitator. She most recently received her Masters degree in Child Life from the University of La Verne in 2020 and is now part of the office support team, working at the front desk and continuing to serve the Leaps siblings. Megan is very passionate about the kiddos and families at Leaps, and is eager to get to know more of our patients while up in the front office.
In her spare time, she enjoys a good hike, cookie decorating, and spending time with family and friends.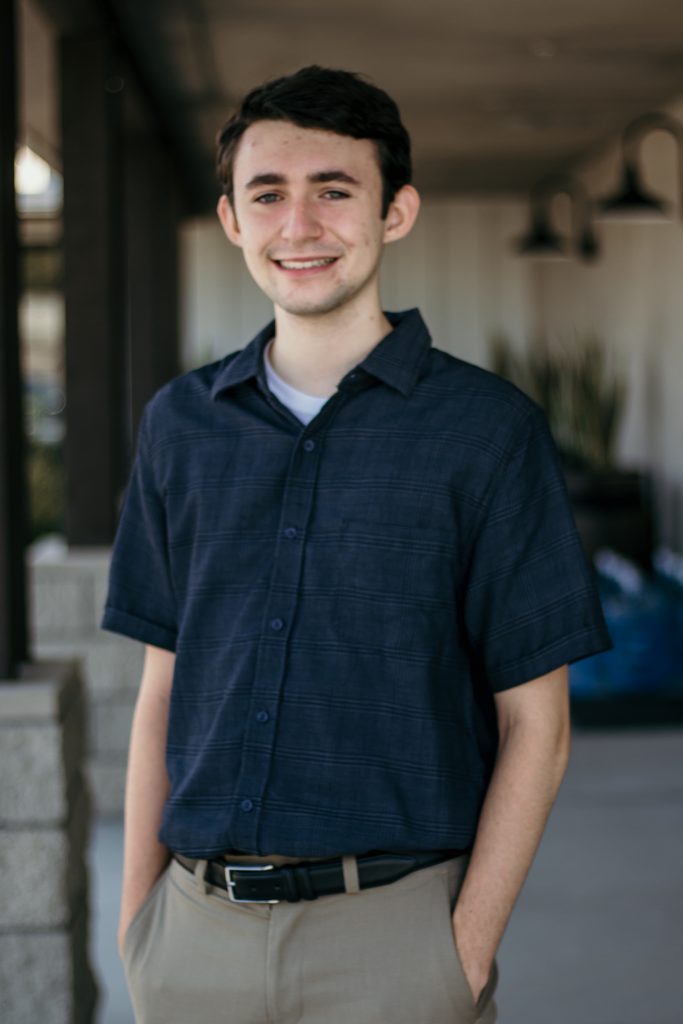 Gavin Joyce
Statistician
Gavin joined the Leaps team in June of 2020. He is a recent Corona High School graduate and will be attending UCLA beginning in October. He will be pursuing a joint major in mathematics/economics, two of his greatest interests. He also enjoys watching hockey, having board game nights with friends, and listening to alternative music. He is eager to help out in whatever ways he can and work with all the wonderful families that are part of the Leaps community.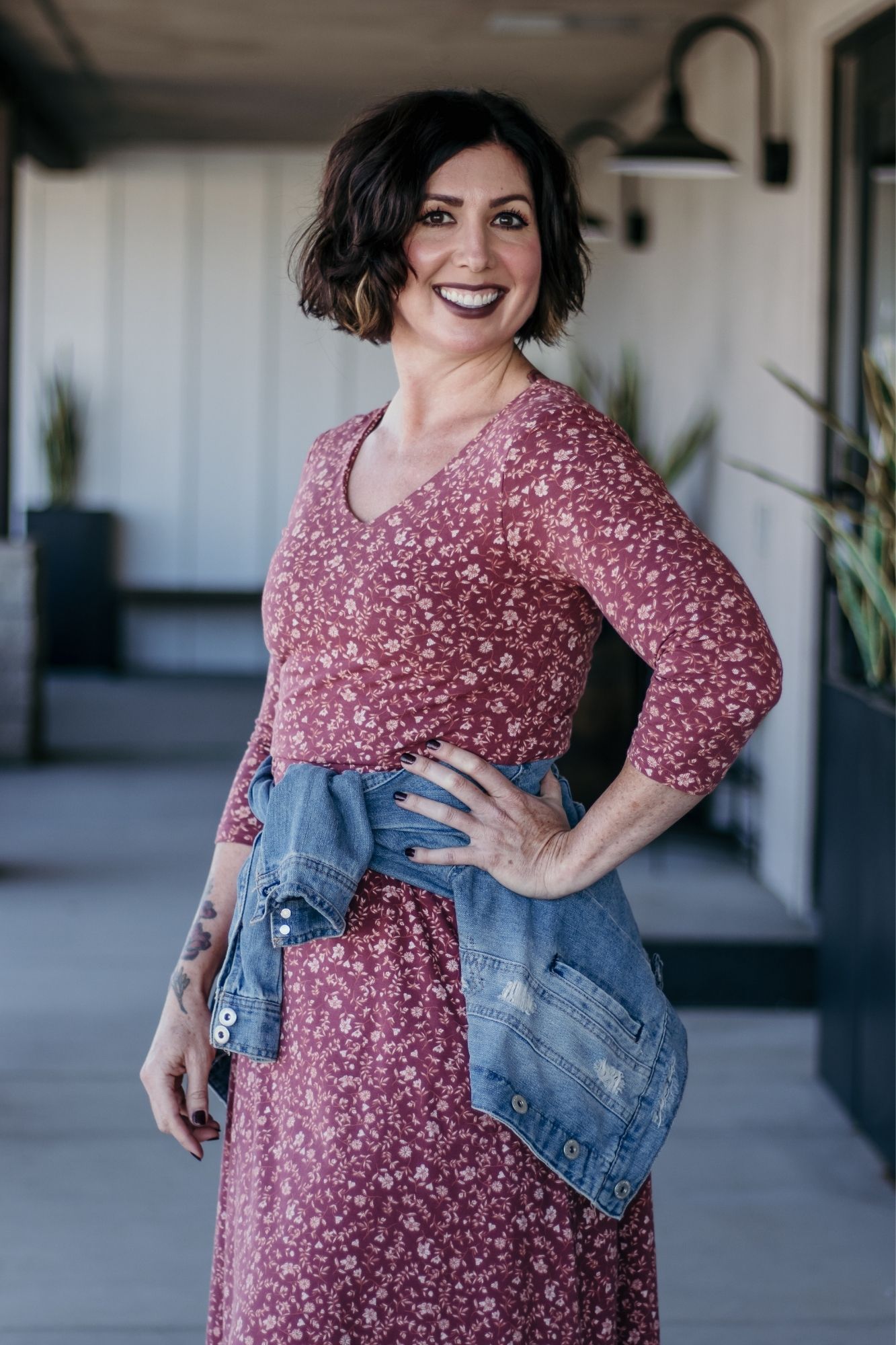 Lindsey Musgrave
Scheduler
Lindsey was so excited to become a part of the Leaps & Bounds team in September of 2021. Throughout her career, Lindsey has worked in customer service – from residential and commercial project management and semi-custom home sales to land and restaurant development. Whatever the scenario, she truly loves being able to help people! Lindsey appreciates the support and joy that Leaps brings to the lives of everyone who is a part of it. She has a degree in Communications from California State University, San Bernardino, and has been a long-time resident of Riverside. Her family has a ranch in Southern Utah, near Zion, where she and her daughter love to get away and enjoy the beauty and, of course, the horses!
During her free time, Lindsey can be found taking care of way too many houseplants, swimming, and grilling in the backyard with her boyfriend, daughter, and dogs!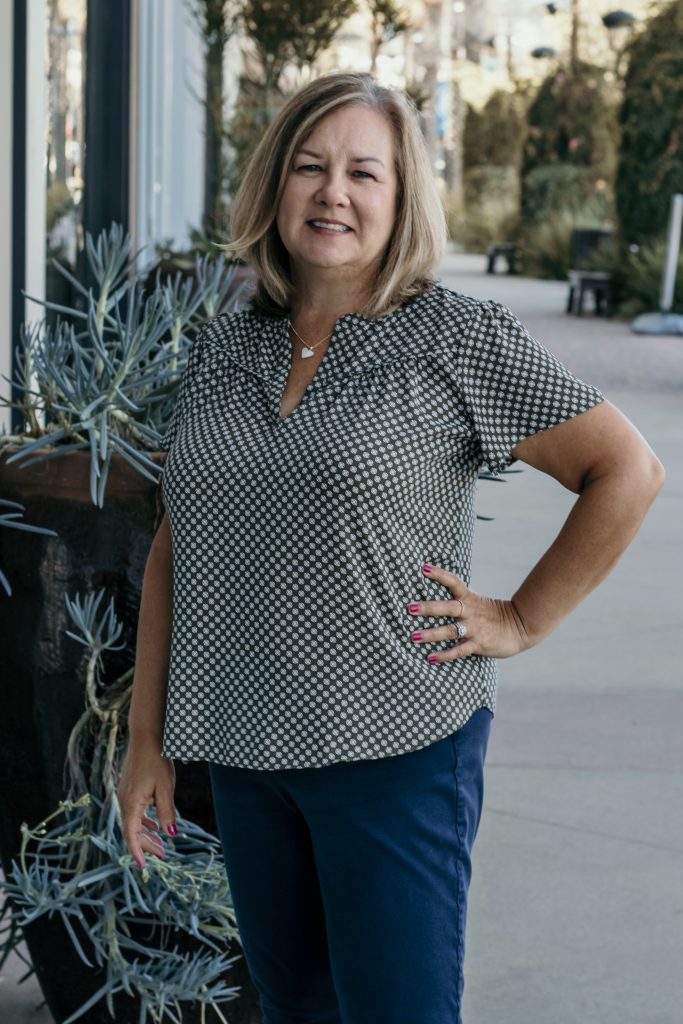 Tammy Ladd
Front Desk Manager
Tammy joined the Leaps team in July 2021 but has been involved with Leaps & Bounds as a supporter for over 5 years. Tammy brings with her many years of customer service and office support skills. She loves the Leaps commitment to the families in our communities and is excited to be an official part of our support team.
In her spare time, she can be found enjoying time with her family and friends.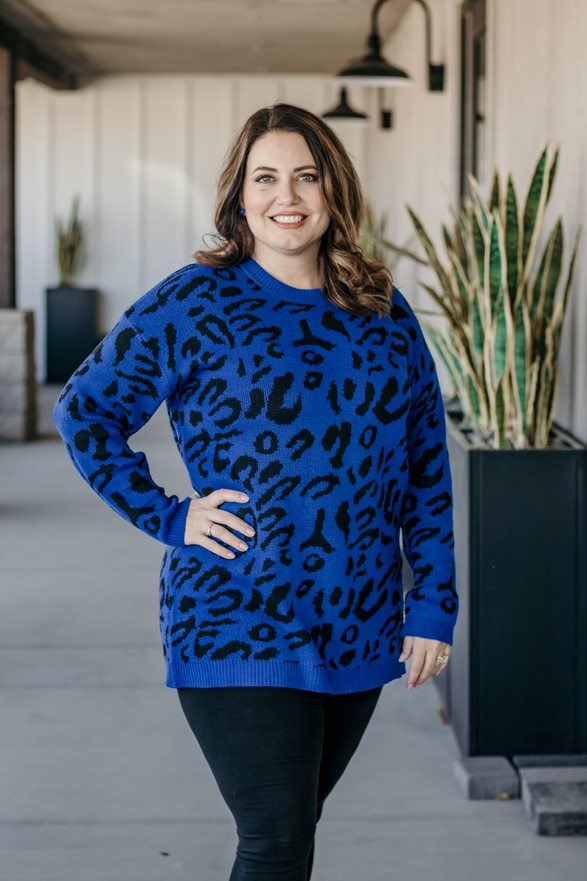 Stacy Nicola
Executive Assistant
As a lifelong Norco resident, Stacy is thrilled to serve her community and proud to be part of the fabulous team at Leaps! She received a bachelor's degree from Cal Poly Pomona and a master's degree from Cal State University, Fullerton. Stacy has been an adjunct professor of political science for 20 years, most recently at California Baptist University in 2014. She was also a resident substitute teacher at Norco High School for many years and a Jazzercise instructor for 11 years. Stacy is happy to utilize her unique experience and diverse skill set to support Leaps!
Stacy enjoys horseback riding, Jazzercise, yoga, reading, and boating on the Parker Strip of the Colorado River with her family. She serves on the Support Sisterz Board of Directors, a local nonprofit organization that provides financial and emotional assistance to women battling breast cancer.
FUN FACT: Stacy and Dr. Cassandra Sanders-Holly were cheerleaders together at Norco High School!
Cindy Gonzalez
Account Specialist
Cindy obtained her Medical Billing and Coding certificate from American Career College and she obtained a certificate as a Medical Assistant from a Regional Occupational Program. She has always wanted to work in the medical field since she was a little girl because she wanted to care for and help people in need. She found Leaps and Bound Pediatric Therapy on April 4, 2022, because of a change in location, she decided she needed a job closer to home. Cindy is so happy to be a part of this beautiful organization that helps kids with their needs and she is satisfied with her role as a billing specialist. She is happy to be of help to our dedicated and caring therapists in obtaining the proper reimbursements and to be of assistance to parents in obtaining a resolution for unresolved claims. She also loves when kiddos pop into the office to say hello and to see them smile and enjoy their therapy sessions.
In her free time, she loves spending time with her family, husband, son, daughter, and her church family.
Alyssa Carper
Creative Content Coordinator
Alyssa joined the Leaps & Bounds team in August 2015, after graduating from California State University, Fullerton with a Bachelor of Science in Child & Adolescent Development. Alyssa started volunteering with Leaps in 2014 and fell in love with the kiddos and the program. As a photographer, Alyssa found joy in photographing the everyday moments around campus for patients and families. She now oversees all marketing and social media throughout both campuses and enjoys watching our riders and patients grow from behind the lens of her camera!
When she is not in the clinic, she loves camping, photography, cooking, and spending time with her family.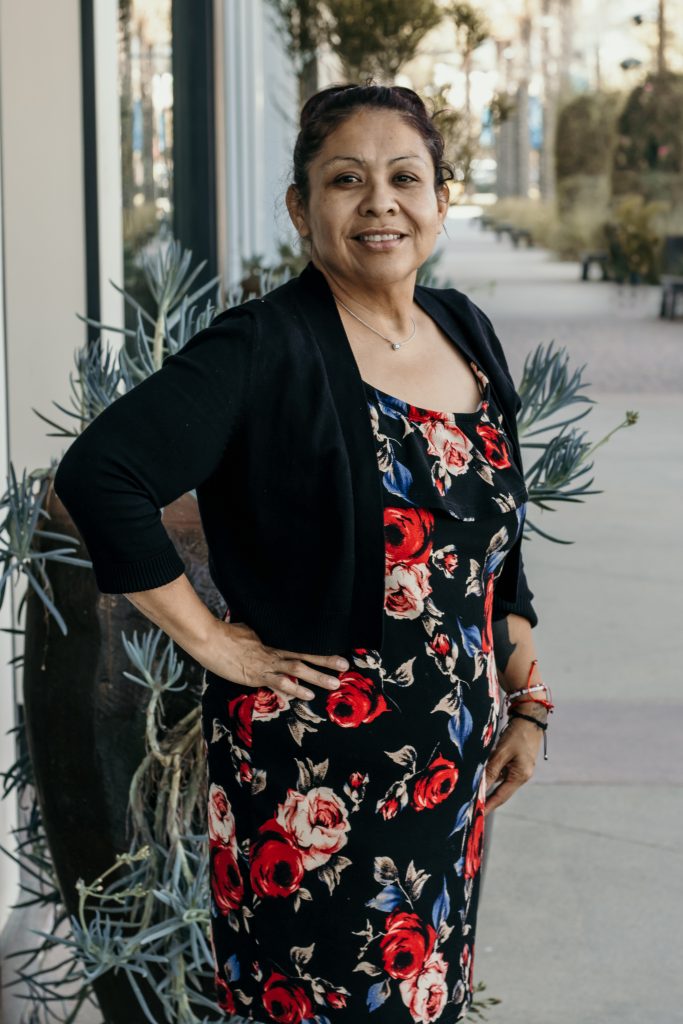 Diane Zimmerman
Billing Lead
Diane joined the Leaps & Bounds family on April 1st of 2021, as a Billing Specialist. She has over 20 years of medical experience, in the complete operations of the revenue cycle. A fun fact about my medical experience is that I was a Business Office Manager at an Ambulatory Surgery Center, in Laguna Woods, CA for over 10 years. Diane was privileged to apply her experience, skill, and obtain knowledge in a multi-specialty setting. She went to the Larson Training Centers where she earned her professional certification as a Medical Claims Processor and Medical Insurance Billing and Coding. Before this, she acquired certifications in Front/Back Medical Assisting and in Phlebotomy. Diane loves working at Leaps & Bounds, not only because of the awesome culture but because of its purpose in rehabilitation and the developmental support we offer. It is such a rewarding feeling to be part of such an amazing team at Leaps. She has four children of her own and adores engaging and working around kiddos. She is passionate about her job and takes ownership of it and loves to help.
In her free time, she loves to spend time with her kids and fiancé. Diane's biggest hobby is cooking for her friends, teammates, and family!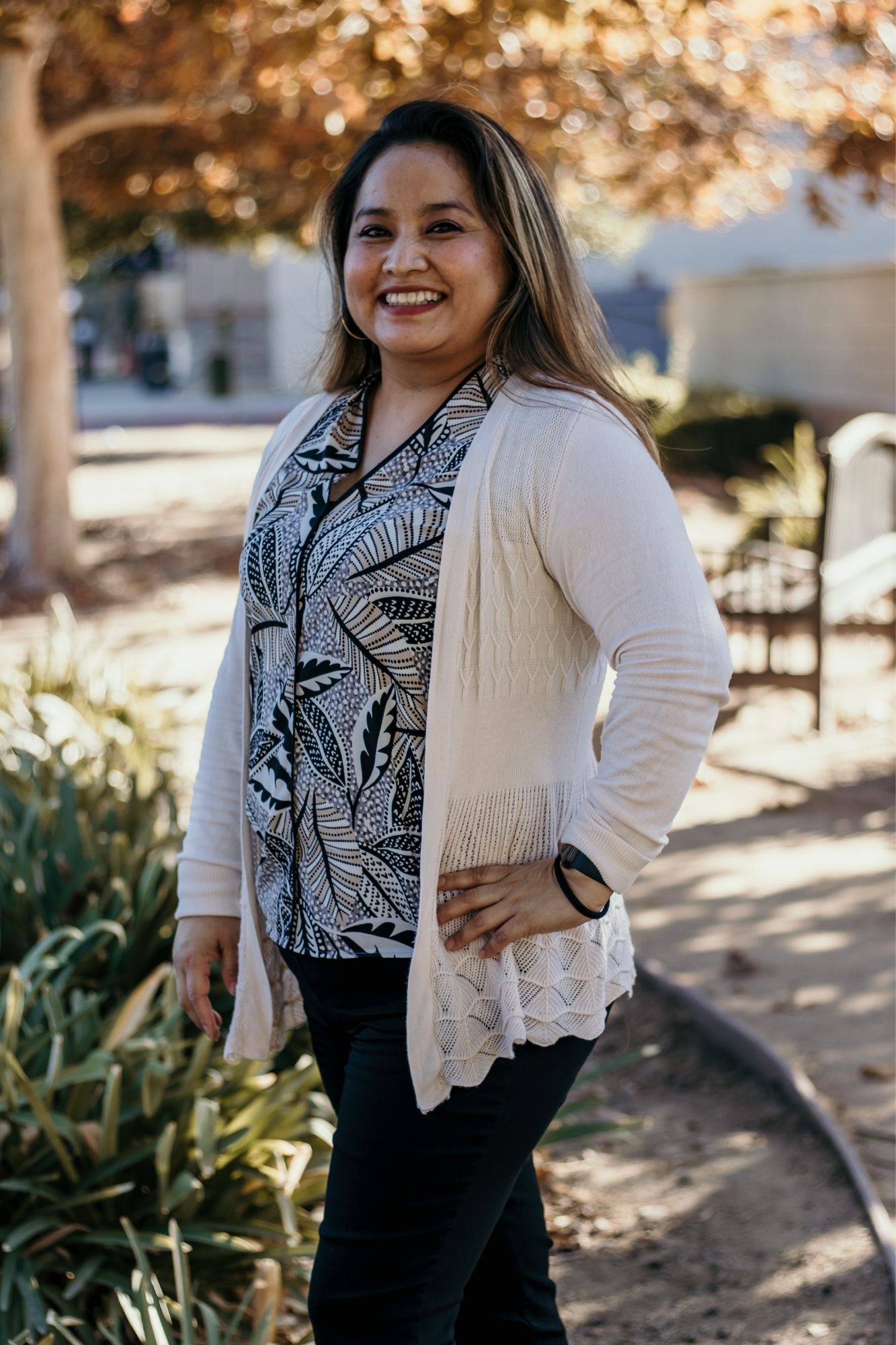 Yudith Tighe
Accounts Specialist
Yudith joined Leaps & Bounds in September 2021. She has worked in medical administration for 14 years. Receiving her Billing and coding certificate from North-West College in West Covina. Yudith moved to corona in June 2020 and is so happy that she found a position at Leaps & Bounds. She loves seeing kiddos play, smile, and hear their laughter every day.
In her Free time, She loves spending time with her son, husband, and new puppy Zeus! She also loves taking drives to LA to visit family and spending the day with them.
Janet Le
Office Assistant
Janet joined the Leaps team in April 2022 as a front office assistant. Beginning June 2022, she will be a graduate from California State University, Fullerton with a Bachelor's in Health Science. Janet brings 3 years of customer service experience skills to the Leaps & Bounds team. She is an animal lover and has a passion for working with children.
Outside of the clinic, Janet loves to bake and has her own tiramisu business. She also likes to go out on food adventures and spend time with her boyfriend.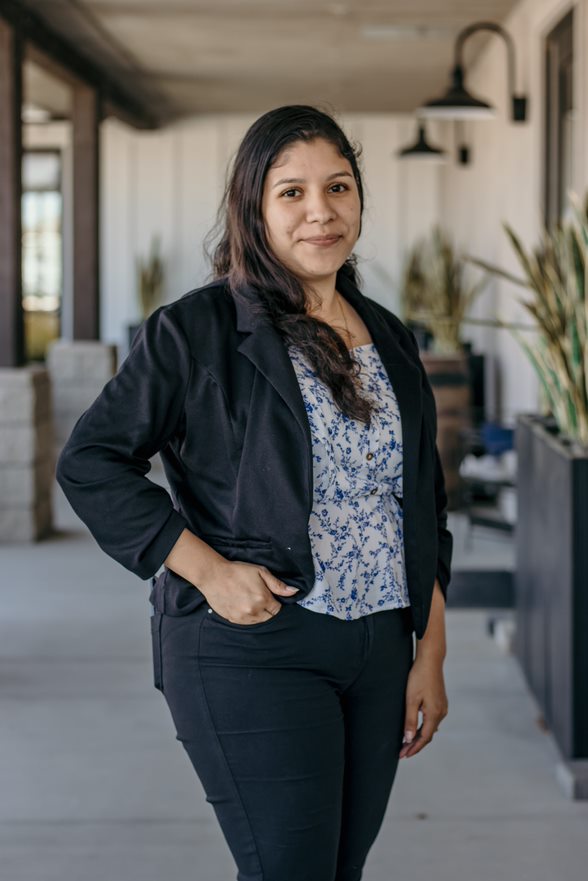 Dulce Hernandez
Human Resources Coordinator
Dulce got her Bachelor's in Business Administration with an option in Human Resource Management from CSULA. Shortly after, she got a job in HR and has been working in the field for the past six years. She recently move to Moreno Valley from Los Angeles. She loves kids and working in a place with such a great purpose and commitment to all the kiddos.
In her free time, she enjoys spending time with her husband and 3 kids.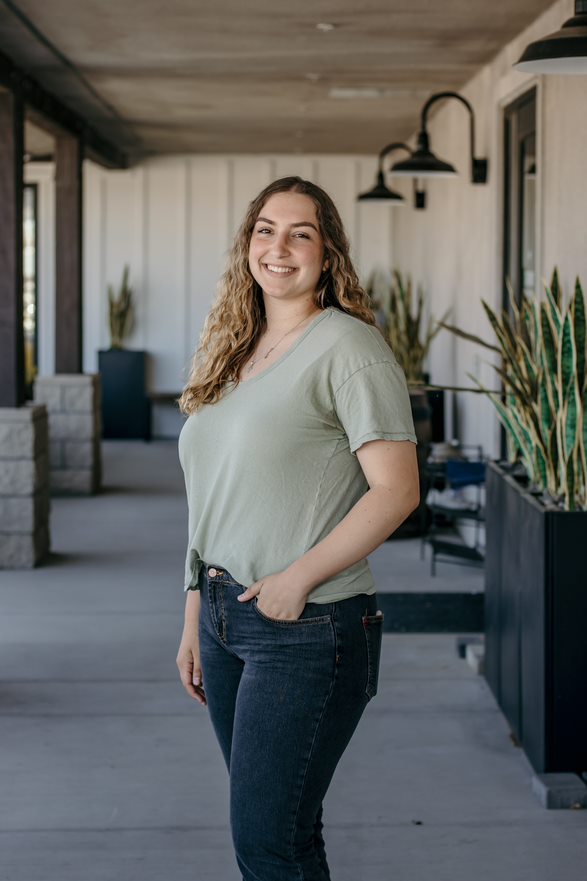 Maria Bonorris
Office Assistant and Therapy Aide
Maria joined the Leaps team in August 2021. She works as a front office assistant and a therapy aide. Maria is currently pursuing a Bachelor's of Communicative Disorders at California State University, Fullerton. She loves working with children and has spent her time working at Leaps & Bounds cultivating relationships with many of our families and patients. She has worked with children for 5 years and is very excited to pursue a career in Speech Therapy. She hopes to rejoin the Leaps team as an SLPA when the time comes.
In her free time, Maria loves to travel and play sports. She enjoys music and has a passion for plants and animals.