Shawn Baker
Facilities Coordinator
Shawn started volunteering with Leaps & Bounds after his daughter, Megan, introduced him to the program. After volunteering for several years, he recently retired and has come to work with us full time!
Shawn married his wife, Terri, in 1983 and they had their only daughter 7 years later. Terri introduced Shawn to horses and the Norco way of life after they met, and he was bitten by the horse "bug" shortly after that. He loves the outdoors, camping, drawing, and painting. Shawn is active in the Norco Horsemen's Association, the Horsetown USA Hall of Fame, and the Norco Fair, and he also volunteers regularly at community events to support the equestrian lifestyle we enjoy in our town.
He enjoys riding his horses, Copper, and Cheyenne, whenever he can. Cheyenne is his project horse that he works with on an ongoing basis because she suffers from PTSD and short-term memory loss, resulting from a car accident she was in many years ago. Shawn looks forward to spending many of his golden years with the horses and kiddos at Leaps & Bounds. If you see him out at the ranch, come on over and say "Howdy!" to Cowboy Shawn.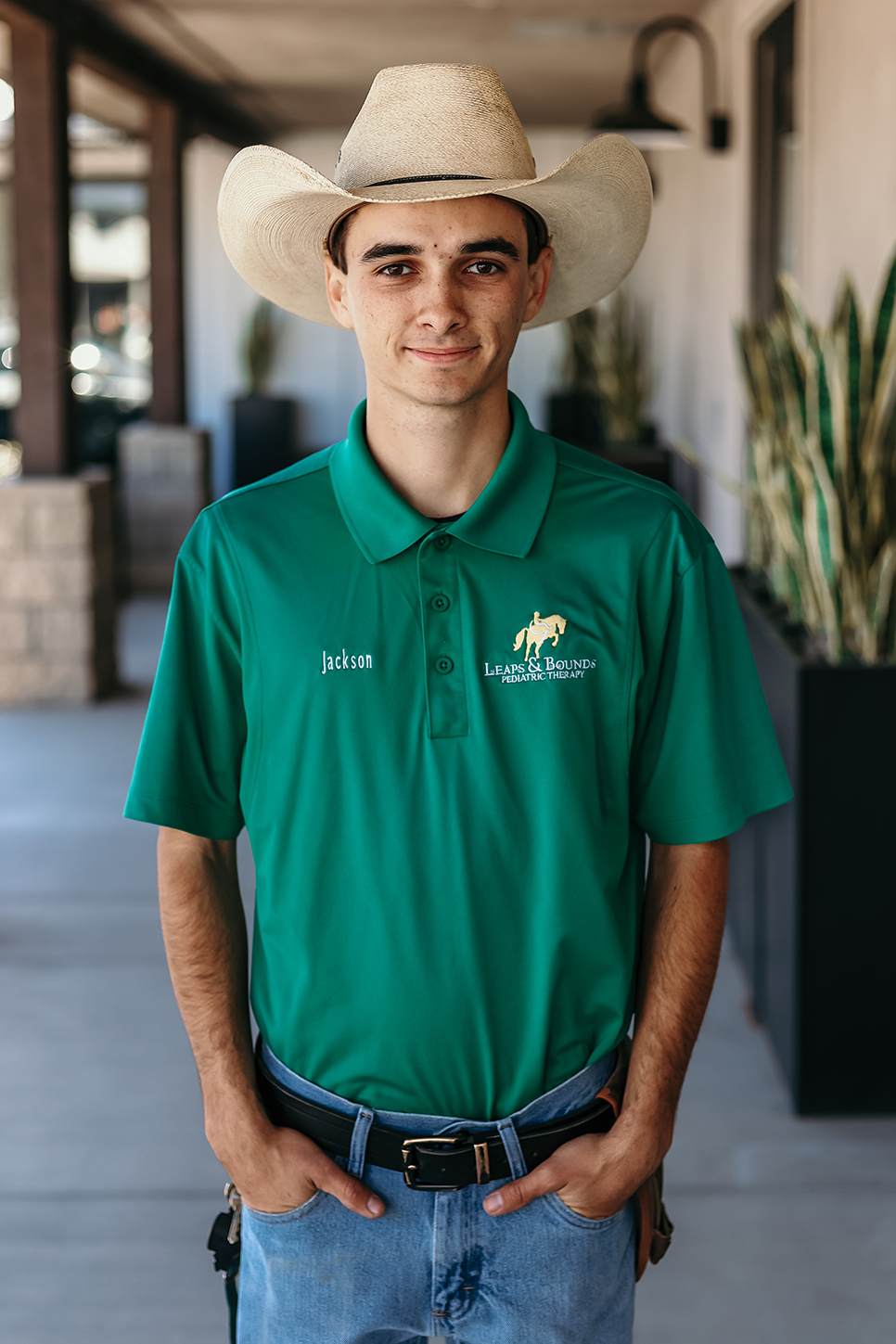 Jackson Sayles
Ranch Hand
Jackson is a proud Norconian, having been born and raised in Norco. In high school, he enrolled in agriculture courses which strengthened his love for working outdoors and having a career that required him to get his hands dirty. He has been a member of the Leaps ranch team for the last 4 years.
In 2022, Jackson received the Leaps & Bounds Service Award given by the Executive Leadership team for outstanding service to the company.
In his spare time, Jackson likes to ride skateboards and play video games. He currently owns an electric skateboard with one wheel that can be used on off-road terrain. It's perfect for riding around a ranch!