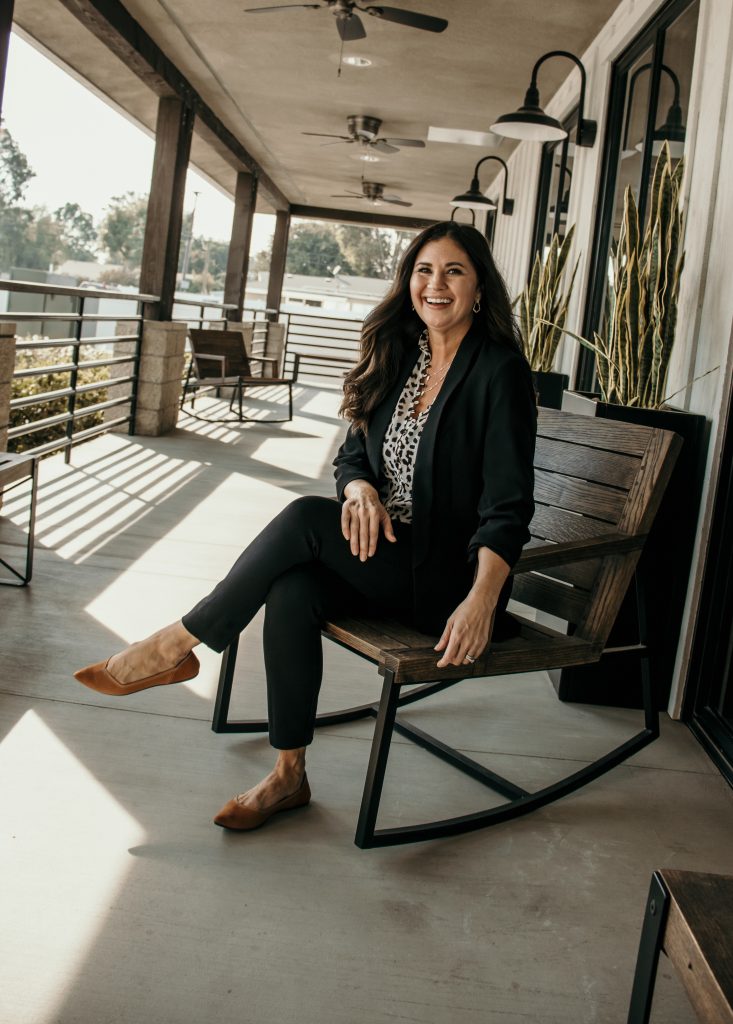 Cassandra Sanders-Holly PT, DPT, PCS
Doctor of Physical Therapy
Founder/Director
Cassandra Sanders-Holly is a Doctor of Physical Therapy with a Board Certified specialty in pediatric physical therapy and is the owner and director of Leaps & Bounds Pediatric Therapy. She has practiced physical therapy with pediatric clients for the past 10 years and specializes in early intervention and working with children with neurodevelopmental disabilities in their home, school, and clinic setting.
She is a proud member of the American Physical Therapy Association and is dedicated to lifelong learning through extensive continuing education. In addition to practicing physical therapy, Cassandra is an adjunct faculty member at the University of Southern California. She teaches pediatrics throughout the curriculum including patient management techniques and motor performance across the lifespan. She has also published an editorial-type feature in Pediatric Physical Therapy, the official journal of the American Physical Therapy Association Pediatric Section and is trained in Hippotherapy treatment techniques. She is currently conducting research on Hippotherapy treatment techniques in conjunction with faculty at the University of Southern California.
Cassandra opened Leaps & Bounds in June 2010 in a small office here in Norco, with a goal of seeing just a few patients while focusing on teaching at USC. It quickly became apparent that there was a need in this community with rapid growth. Since then, she has also had two children, Ella and Hudson, and has greatly enjoyed watching the Leaps & Bounds family grow.
Cassandra has completed the American Hippotherapy Association Level 1, Level 2, Neuro Connections, and Core Connections training.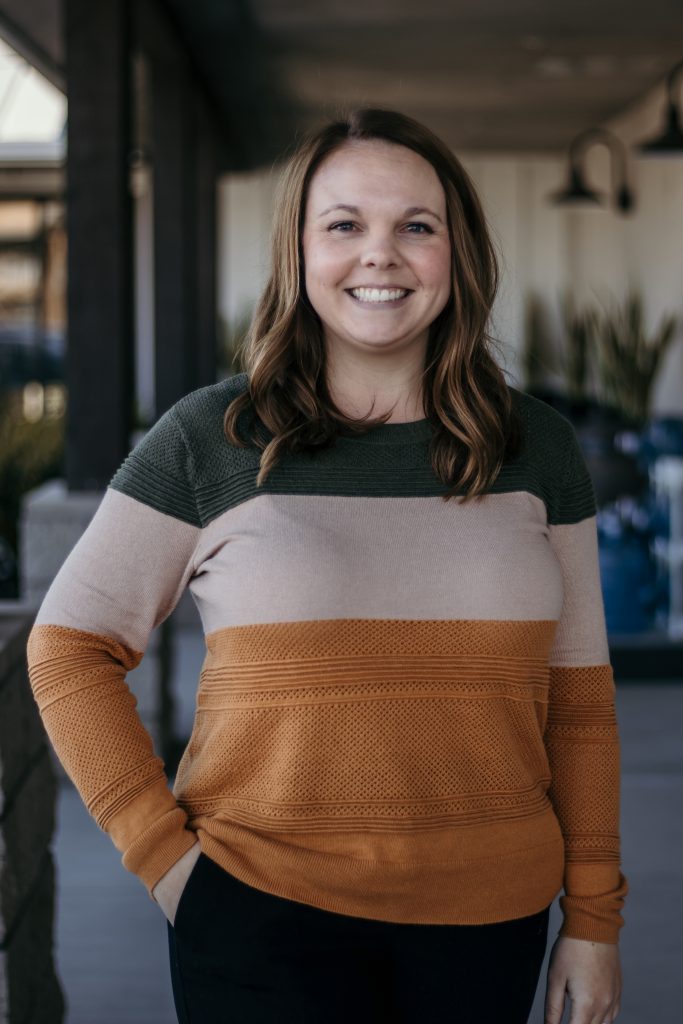 Ashley Beadel
Administrative Director
Ashley joined the Leaps & Bounds team in August 2014 as the office manager after volunteering with Leaps in the summer of 2013. Ashley graduated from the University of Arizona in May of 2014 with a Bachelor's of Science in Family Studies and Human Development. She then continued her education at the University of California, Irvine where she received a Human Resource Management certificate in 2018. Ashley now serves as our Administrative Director and says her favorite part of coming to Leaps is getting to know all of the families.
She also serves on our all-volunteer non-profit board of directors for Friends of Leaps & Bounds. When Ashley is not at Leaps, she is spending time with her husband and family!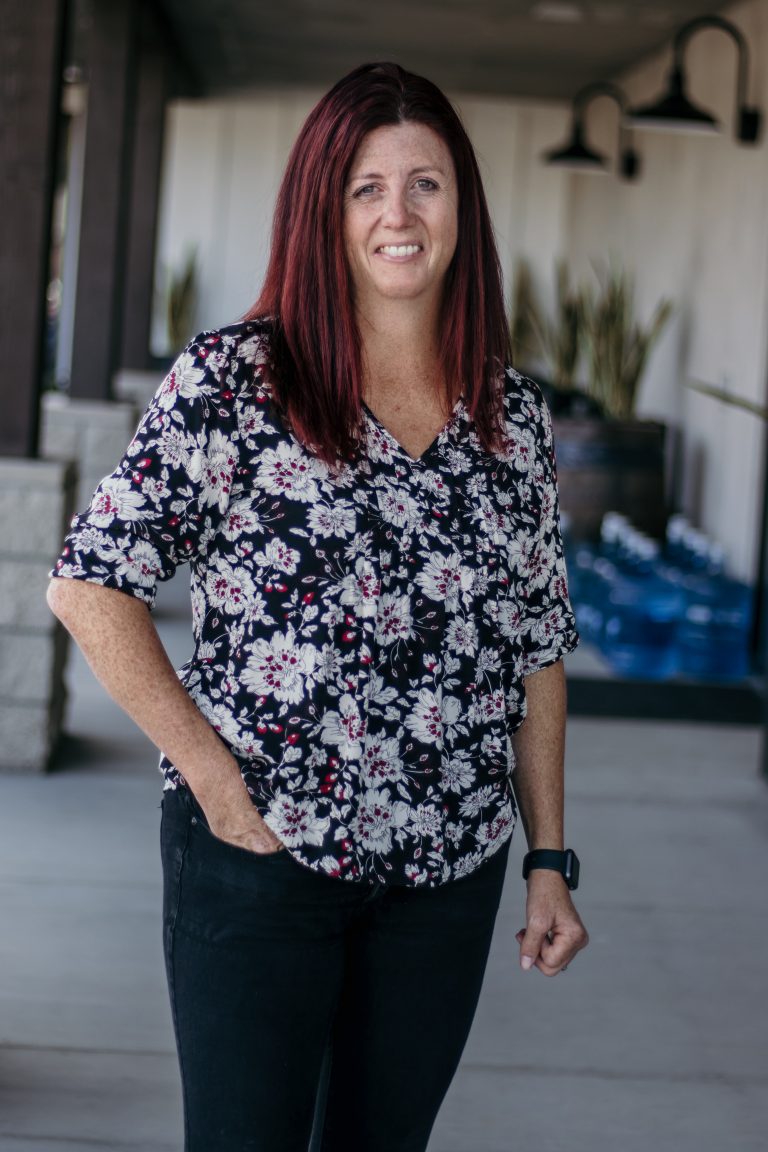 Jennifer Landry OTR/L
Clinical Director
Occupational Therapist
Jennifer Landry graduated from San Jose State University with a degree in Occupational therapy in 2001. She has practiced occupational therapy in the areas of pediatrics, outpatient rehabilitation, neurology, feeding, sensory integration, with the school system, and hippotherapy.
When joining Leaps and bounds, Jennifer was very interested about hippotherapy and has since completed the American Hippotherapy Associations' level one training. Jennifer also has training in Handwriting without Tears, The Alert Program, NDT, and with Kinesiotherapy.
Jennifer loves her job and is always interested in furthering her education to provide service for children.
Jennifer has completed the American Hippotherapy Association Level 1 and 2, Neuro Connections, and Core Connections training.
Shannon Campbell
Marketing Director
Shannon joined Leaps & Bounds Pediatric Therapy in September 2022. She has over 20 years of experience working in both the corporate and nonprofit sector. Her background brings a valuable lens to the dynamic relationship between Leaps & Bounds Pediatric Therapy and its nonprofit partner Friends of Leaps & Bounds.
Shannon has a passion for working with kids and developed educational programs that have reached more than 1 million kids throughout the US, Europe, South Africa and the Middle East. She is inspired by the kids at Leaps and looks forward to contributing to their success.
When not at Leaps, Shannon loves to travel and participate in fun and unique experiences.