Dr. Jaime Gilliam PT, DPT
Jaime is a Doctor of Physical Therapy who specializes in orthopedic and women's health physical therapy here in town. Dedicated to continuous learning, she has taken numerous courses in orthopedics, women's health, pediatrics, and visceral mobilization. She is a member of the American Physical Therapy Association, is Stott Pilates trained, and has published an article on the effects of warm water hydrotherapy.
Jaime teamed up with her lifelong friend (and founder of Leaps and Bounds), Cassandra to help bring transparency and equitable access to the families of Friends of Leaps & Bounds. Since joining the Board, Jaime now has her own child with exceptional needs and is dedicated to being a voice for these children. Jaime is also a board member for the CNUSD Special Education Community Advisory Committee.
Jaime lives in Norco with her husband Steve, and her two children, Logan and Hailey.
Ashley Beadel
Ashley joined the Leaps & Bounds team in August 2014 and is the Leaps & Bounds Administrative Director. Ashley was introduced to FOLB through her volunteer work on the campus in the summer of 2013. Ashley graduated from the University of Arizona in May of 2014 with a Bachelor of Science in Family Studies and Human Development. She then continued her education at the University of California, Irvine where she received a Human Resource Management certificate in 2018.
When Ashley is not at Leaps, she is spending time with her husband and family!
Michelle Steel
Michelle started volunteering with Leaps in 2012 as a horse handler and side walker and then joined the board in 2014. She is a registered veterinary technician and currently works at the University of California at Los Angeles Tarling-Vallim Lab.
Michelle plays a valuable role on the FOLB Board as an equine and animal welfare specialist utilizing her veterinary expertise to ensure all FOLB animals are properly cared for and her data analysis background to provide oversight to the equine and animal expenses and budget.
Kevin Butscher
Kevin joined the Friends of Leaps & Bounds Board in July 2021. He holds masters degree in Business Administration from Cal Poly Pomona and is currently a Senior IT Security Engineer at The Capital Group. Kevin is an active special education advocate in Chino Valley, and lives in Chino Hills with his wife and two daughters. With his supportive wife, Mary, they founded the Chino Valley Special Needs Network to help parents with resources, support, and information. Kevin was referred to Friends of Leaps & Bounds' adaptive riding program by a coworker in Capital Group Special Needs Network for his oldest daughter who has Autism and Development Coordination Disorder. His youngest daughter loves to attend the Friends of Leaps & Bounds Horse Camps aimed to promote inclusion for individuals of all abilities.
Dr. Cassandra Sanders-Holly PT, DPT
Cassandra Sanders-Holly is a Doctor of Physical Therapy with a Board Certified specialty in pediatric physical therapy and the founding Board member of Friends of Leaps & Bounds. She has practiced physical therapy with pediatric clients for the past 10 years and specializes in early intervention and working with children with neurodevelopmental disabilities in their home, school, and clinic setting. She is a proud member of the American Physical Therapy Association and is dedicated to lifelong learning through extensive continuing education.
In addition to practicing physical therapy, Cassandra is an adjunct faculty member at the University of Southern California. She teaches pediatrics throughout the curriculum including patient management techniques and motor performance across the lifespan. She has also published an editorial-type feature in Pediatric Physical Therapy, the official journal of the American Physical Therapy Association Pediatric Section and is trained in Hippotherapy treatment techniques. She is currently conducting research on Hippotherapy treatment techniques in conjunction with faculty at the University of Southern California.
Kimberly Kinsey CPA, CGMA
Kimberly joins the Friends of Leaps and Bounds board this month. She was introduced to the nonprofit when her nieces attended Leaps and her oldest daughter began volunteering on campus. She is a Certified Public Accountant and currently works at Lewis Management Corp. as the Financial Reporting Controller. Kimberly earned her Bachelor of Science degree in Accounting from California Polytechnic University – Pomona. She also holds the Charted Global Management Accountant (GGMA) designation.
With a passion for giving back to the community, and developing future leaders, she was a Girl Scout leader for over 10 years and a service unit treasurer. In her free time, she enjoys traveling with her two daughters.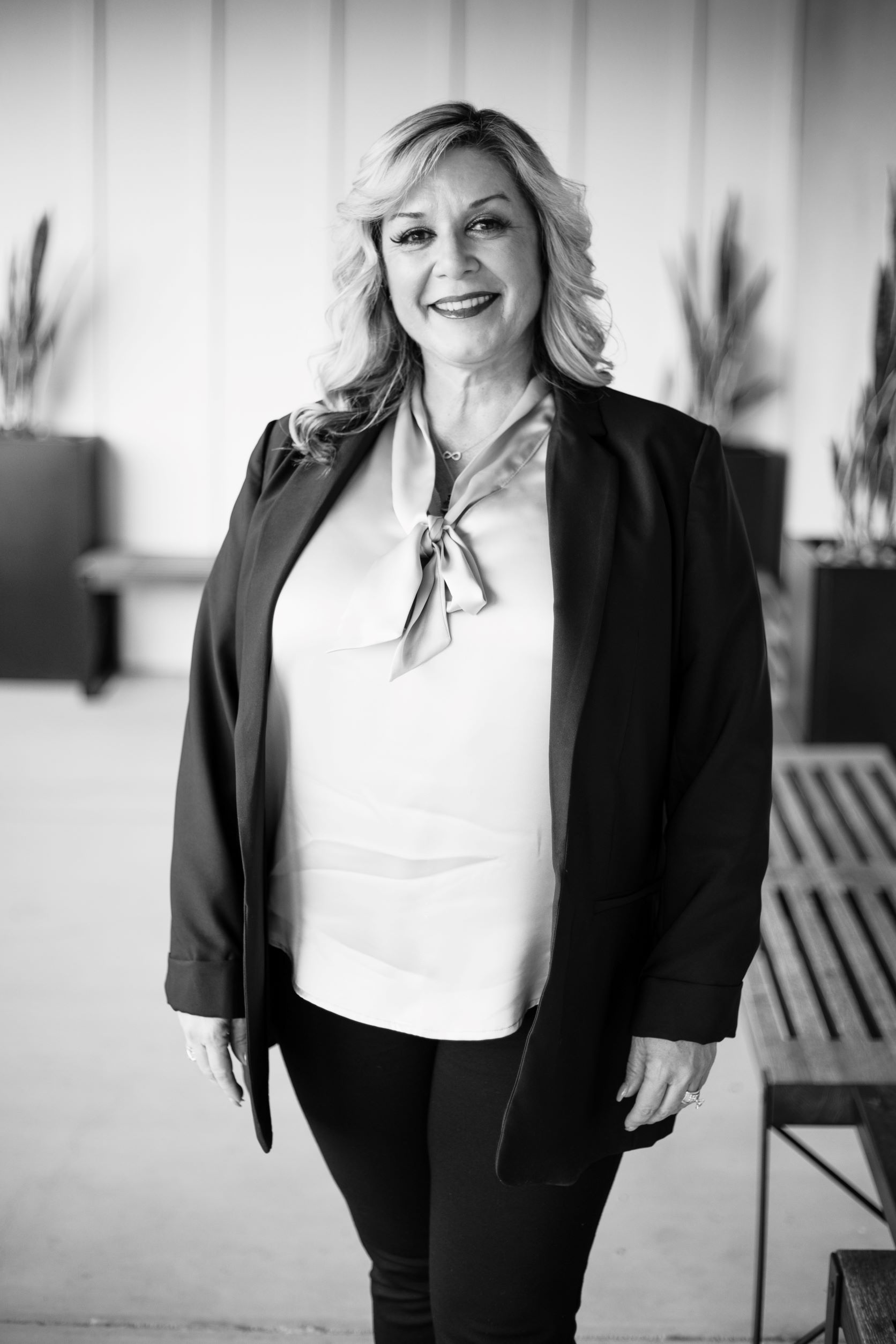 Stacey Marks, Attorney At Law
Stacey Marks is the founding attorney of Stacey Marks, Attorney at Law. Stacey is licensed to practice law in the State of California. She has been practicing family law for 22 years, special education law for 10 years and added estate planning, Special Needs Trust, Conservatorships and Guardianships to her practice within the last 3 years. Her practice currently focuses on trust and estate planning, and special needs planning.
She has lived in Corona for 30 years with her husband Michael and four children, Nicholas, Jaxon, Logan, and Victoria. Stacey pursued law to represent children and has a special place in her heart for children with special needs because her oldest son Nicholas was diagnosed with autism at 3 years old.  His diagnosis led her on the journey of advocating for her son in the educational system which led to her assisting parents and advocating for other children with special needs in the educational arena. She now takes her passion further by assisting parents with conservatorships and special needs trusts so that they can plan for the future of children with disabilities. Stacey excited to be part of Friends of Leaps and Bounds and hopes she can provide a positive impact this great organization.
Darice DeGuzman
Darice joined the Friends of Leaps & Bounds Board in August 2023. She was introduced to Leaps & Bounds when her son began participating in hippotherapy in 2019. She is currently an IT Senior Business Operations Analyst for the Capital Group. As one of the leads of the Capital Abilities Network community at Capital Group, she helps support a network for parents and caregivers by providing resources, coordinating events, and sharing awareness.
In addition to helping her husband run their home business, Darice volunteers for multiple organizations and committees at her children's schools. Darice is passionate about informing parents about the benefits of hippotherapy and the many other services Leaps & Bounds offers. In Darice's free time she likes to spend time with her family, including watching her daughters play softball, hanging out with her dog, Mookie, and watching her favorite baseball team, the Dodgers.