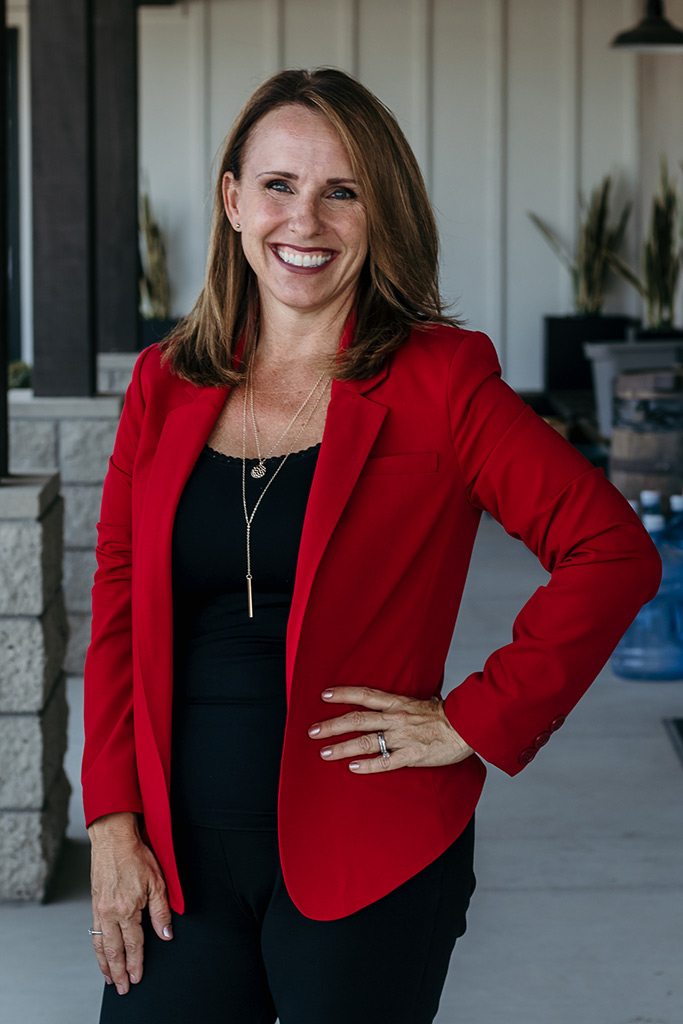 Colleen Bragalone
Executive Director, Friends of Leaps & Bounds Pediatric Therapy
Colleen joined Friends of Leaps & Bounds Pediatric Therapy in February 2021 bringing more than 25 years of nonprofit management, communications, and public relations experience with her. She is a graduate of Cal Poly San Luis Obispo, having earned her Bachelors of Science in Journalism with a concentration in Public Relations.
Colleen has facilitated more than $10 million in charitable gifts during her career. In her previous roles as Vice President and Executive Director, she specialized in donor relations and organizational administration. As Friends of Leaps & Bounds' inaugural Executive Director, Colleen's experience and background are invaluable to helping the organization reach the next level. Colleen's passion is helping connect donors with the causes they love.
Outside of work, Colleen enjoys spending time with her family and friends, boating, and generally exercising her creativity.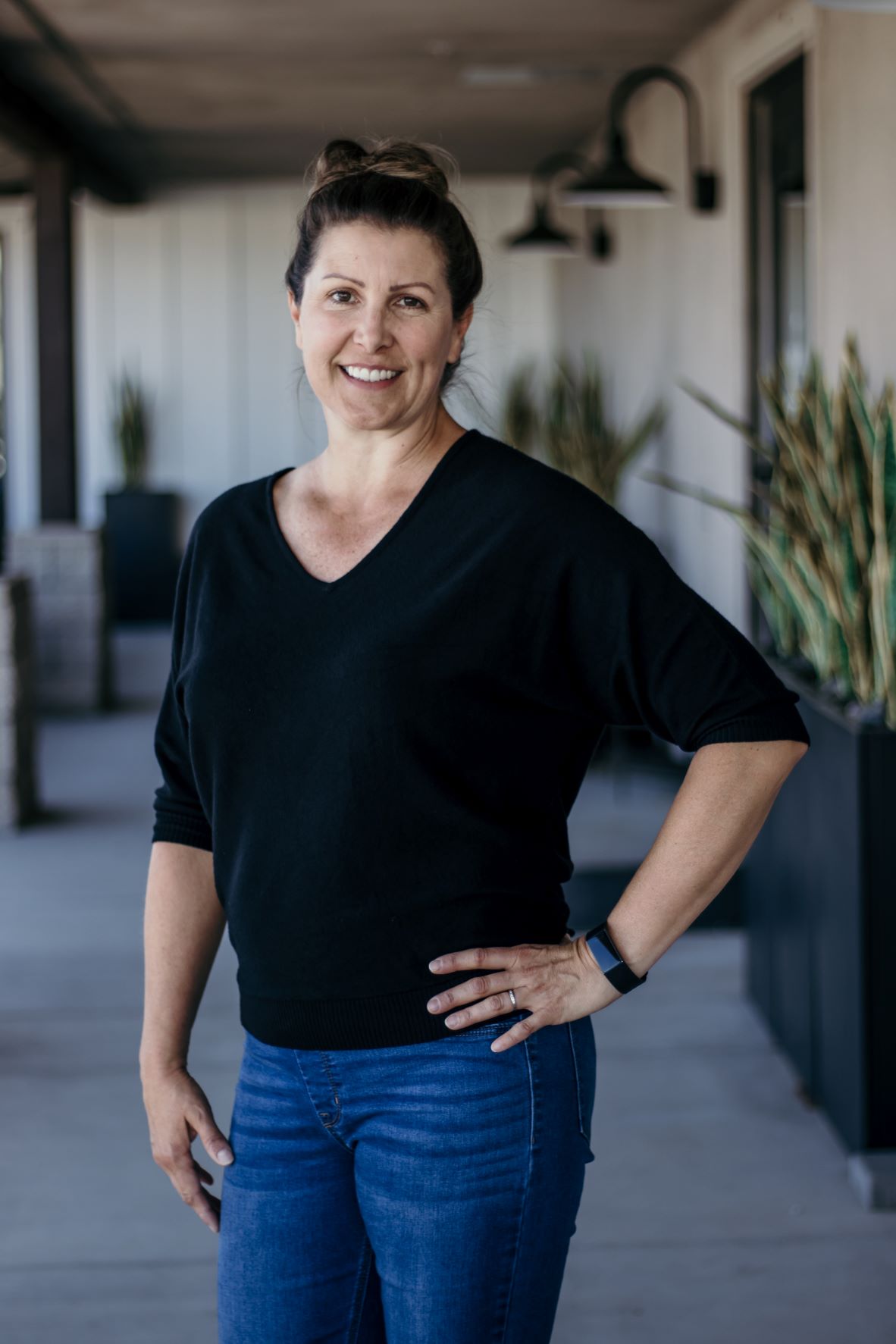 Wendy Wilcox
Ranch Support Aid and Sibling Support Coordinator
Wendy Wilcox wears several hats for Friends of Leaps & Bounds.  Wendy can be found on the ranch leading horses as a Ranch Support Aid as well as working closely with our families in her Sibling Support Coordinator role.
Wendy has a BA in Child Development and an MA in Developmental Psychology, both from Cal State San Bernardino.  She became Certified as a Child Life Specialist in 2001.
She worked for more than 20 years as a Certified Child Life Specialist, at many of the leading Children's Hospitals such as CHOC, Phoenix Children's Hospital, St. Joseph's Hospital and Medical Center in Phoenix, AZ, and University of Loma Linda Children's Hospital. We are lucky to have  her now share her impressive credentials both in the clinic and on the ranch.
Wendy is a Norco native steeped in the community.  She is a busy wife and mother and can be found at Jazzercise, kayaking, out in the yard with her chickens and two Babydoll Sheep (Levi and Cotton), and of course with her family.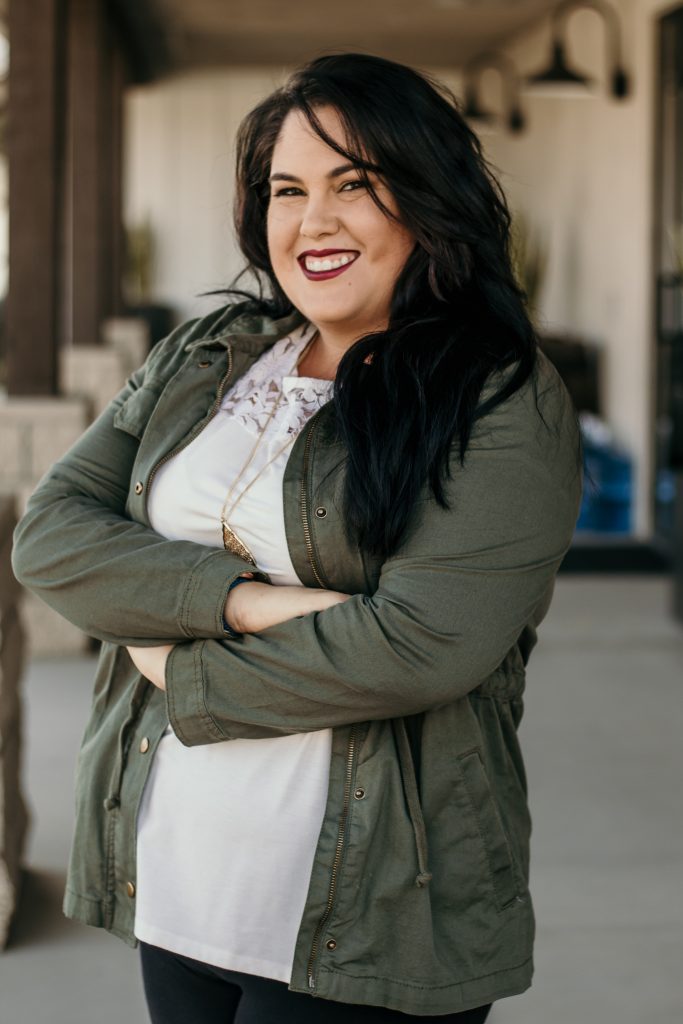 Megan Baker
Manager of Program Administration & Sr AR Instructor
Megan is a certified Professional Association of Therapeutic Horsemanship (PATH) International riding instructor. She started volunteering with Leaps & Bounds in 2010 and fell in love with the Leaps mission, which lead her to become a horse handler and now instructor. She has an enthusiasm for teaching and sharing her knowledge of horsemanship to all abilities. Growing up in Norco, she has a background in the discipline of western riding. She is a graduate of Oregon State University with a BS in Agricultural Sciences, and holds certifications in Animal Science and Horse Ranch Management from Mt. San Antonio College.
In her free time you may catch her around the ranch with her horse Patronus Charm, getting ready for their next show in Western Dressage. She is also an active member of the Norco Horseman's Association and volunteers regularly at community events to support the equestrian lifestyle in our community.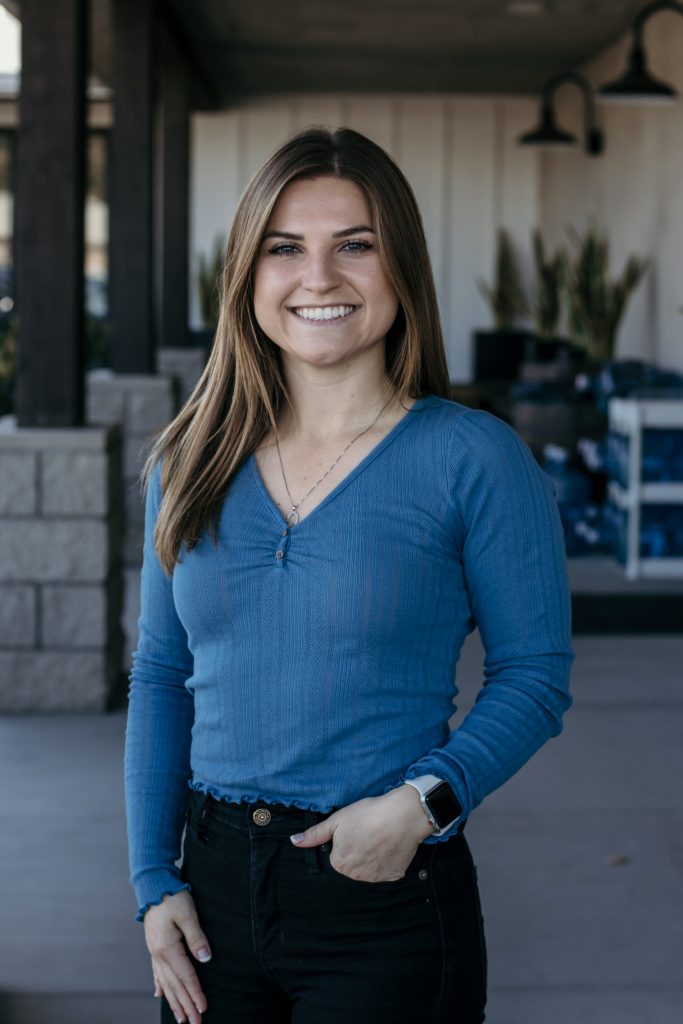 Jenifer Urroz
Manager of Horse Handling
Jenifer graduated from California Baptist University with a Bachelor of Science degree in Kinesiology, May 2018. Jenifer began as a volunteer at Leaps & Bounds in October of 2018 in order to complete observation hours to apply for a Doctor of Physical Therapy program, and she is now a part of the Leaps team. It is Jenifer's ultimate goal to become a Pediatric Physical Therapist.
Jenifer enjoys taking care of horses and has dreamed of working with horses and children during therapy, which has now become a reality. Some of Jenifer's favorite pastime activities are horseback riding, spending time with friends and family, hiking, and traveling to new places.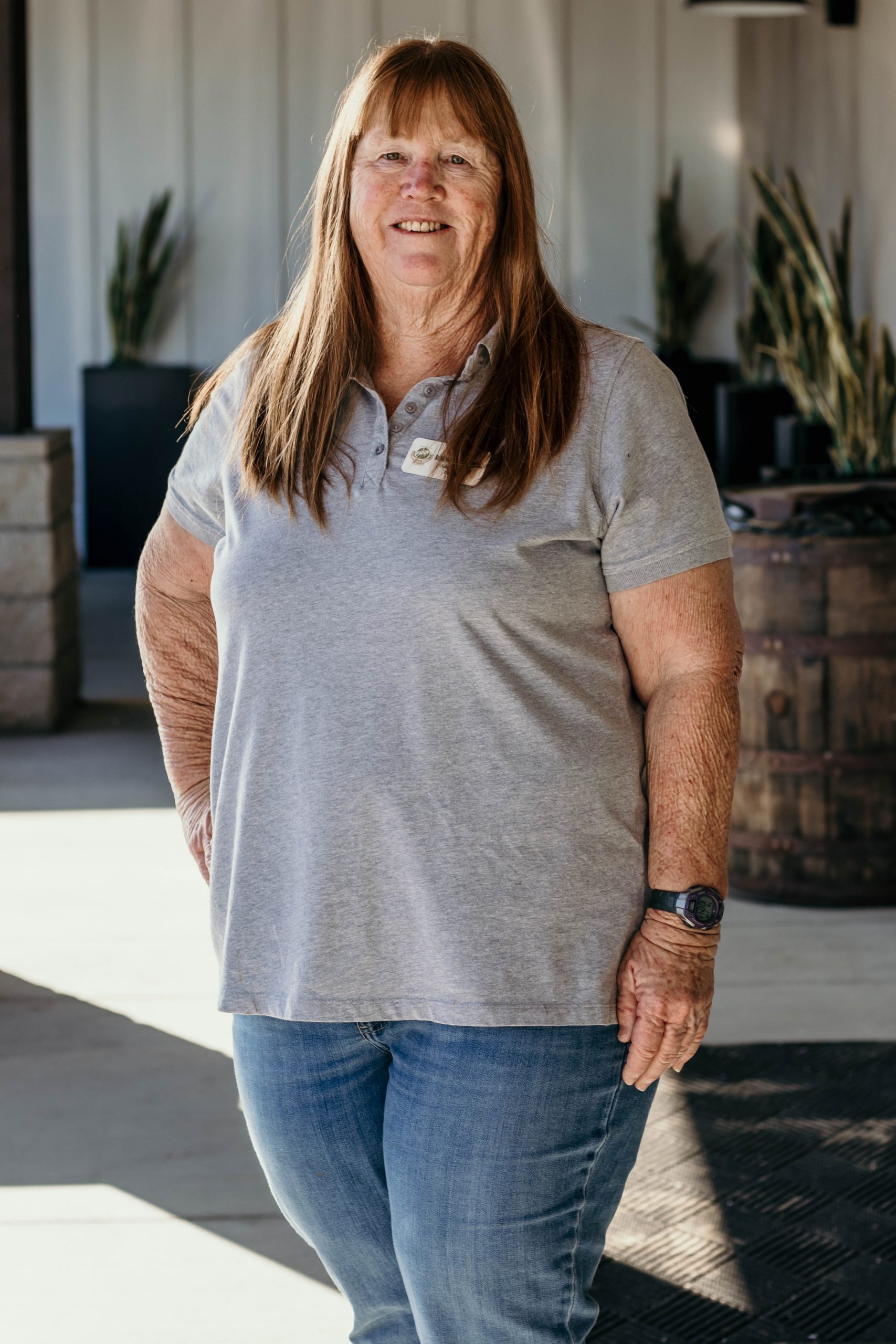 Cheryl Rohnke Kronsberg
Adaptive Riding Instructor
Cheryl Rohnke Kronsberg came to Leaps & Bounds as a volunteer after closing her Yorba Linda boarding, lesson, and training business during the Covid Crisis.
Cheryl is a Certified Horsemanship Association (CHA) Master Instructor, CHA Certifier, and an AQHA Professional Horsewoman. Cheryl has been a speaker at both local and national equestrian events and a multi-time guest speaker on the radio program, Horses in the Morning. Her articles have been published in magazines such as: The Instructor, Horse Illustrated, and Horse Trader. She also holds a business degree from Fullerton College and a BA in English from CSUF.
For the past 40+ years Cheryl has taught students from brand new beginners to world level competitors. Cheryl often travels to facilities throughout the country as certification staff for CHA. Cheryl now wishes to benefit the equestrian community by passing her knowledge and expertise on to new horse enthusiasts as well as those who will influence the future of the equestrian sport- instructors and trainers.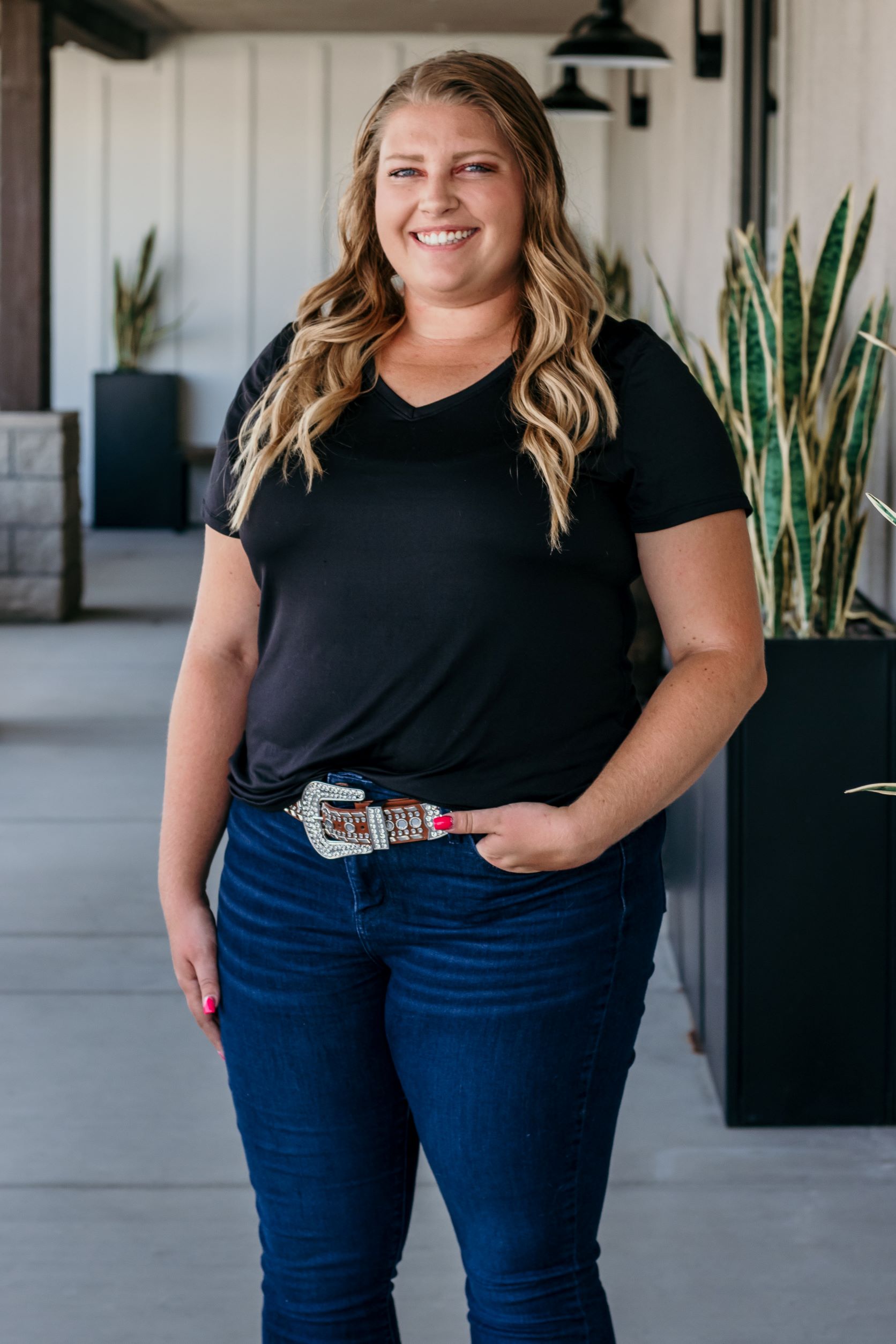 Hailey Gordon-Weber
Adaptive Riding Instructor
Hailey Gordon-Weber graduated in 2019 from Otterbein University in Ohio with an Equine Business Degree with a minor in Equine Assisted Activities and therapies. She is currently pursuing a Masters of Business and Management through the University of Phoenix. Hailey has been riding horses since she was 9 years old competing in a vast variety of disciplines and was fortunate enough to compete at the collegiate level. In 2015 she began working in an equine rehabilitation and breeding facility. From there, she moved on to working with an equine reproductive Vet. Hailey has trained many teens in both barrel racing and jumping along with traveled with them for competition.
She also has experience in small animals and has worked in many hospitals as a tech. She also works as a Doctor's Assistant in a small animal ER in Corona. Hailey found Leaps many years ago by riding her horse down the street. She has owned horses in Norco for many years and at the time always knew she wanted to be able to work with kids alongside horses and truly help them grow. After completing school when she moved home and called every month to see if there was a spot open to put in her application. Two years later, Leaps was fortunate enough to welcome her into our team. In her free time she enjoys taking her dog to the beach, riding her horse and watching baseball.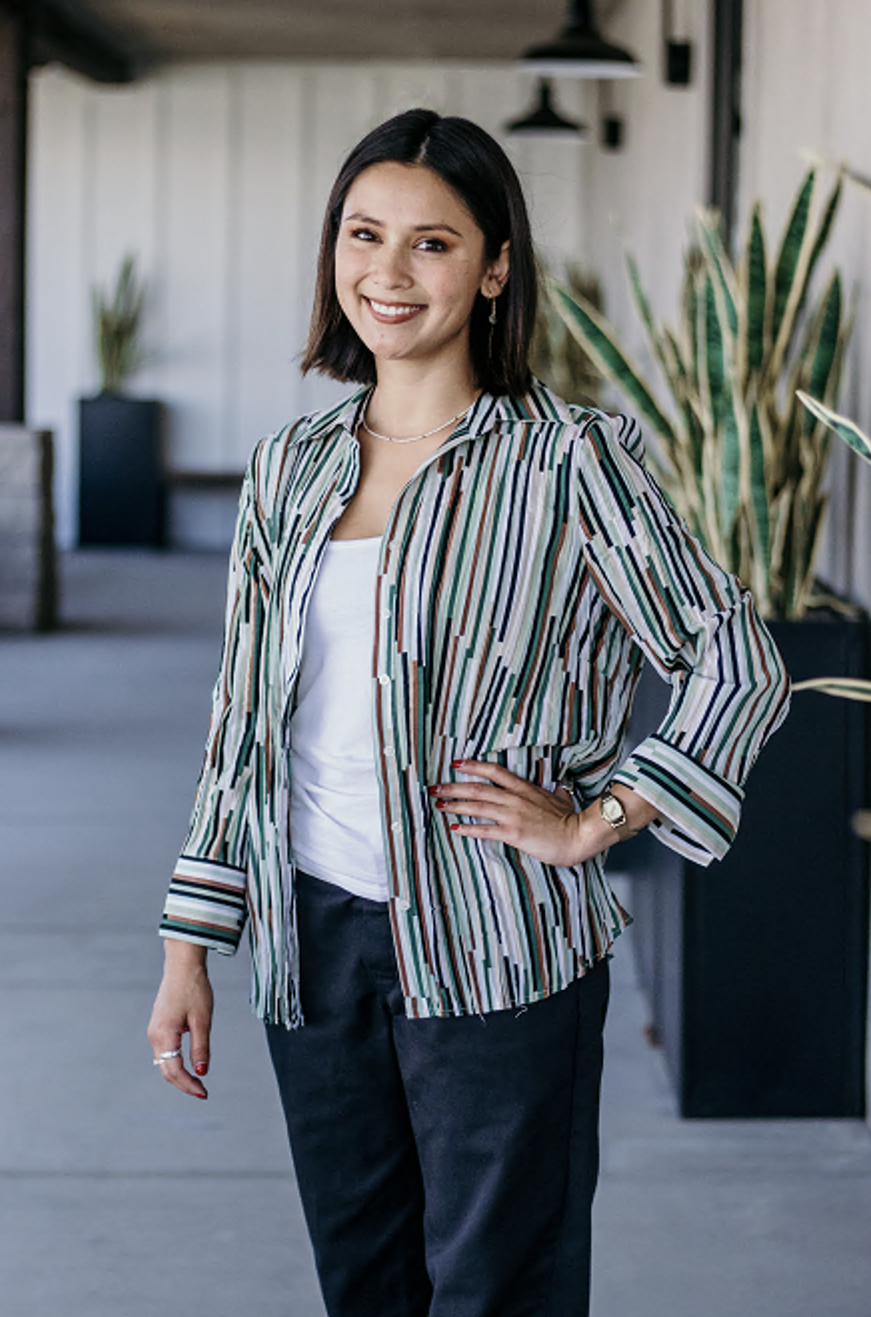 Reagan Prospero
Office Coordinator
Reagan is currently a student at California Baptist University studying Exercise Science in hopes of becoming a pediatric Occupational Therapist. Reagan started at Leaps as a volunteer at the beginning of 2022 and found a spot on our nonprofit office staff providing a variety of support activities. As the oldest of four, Reagan is a natural with children and loves spending time with our clients wherever she can be helpful.
In her spare time, Reagan dancing, camping in Yosemite and carrying for her dog and bunny.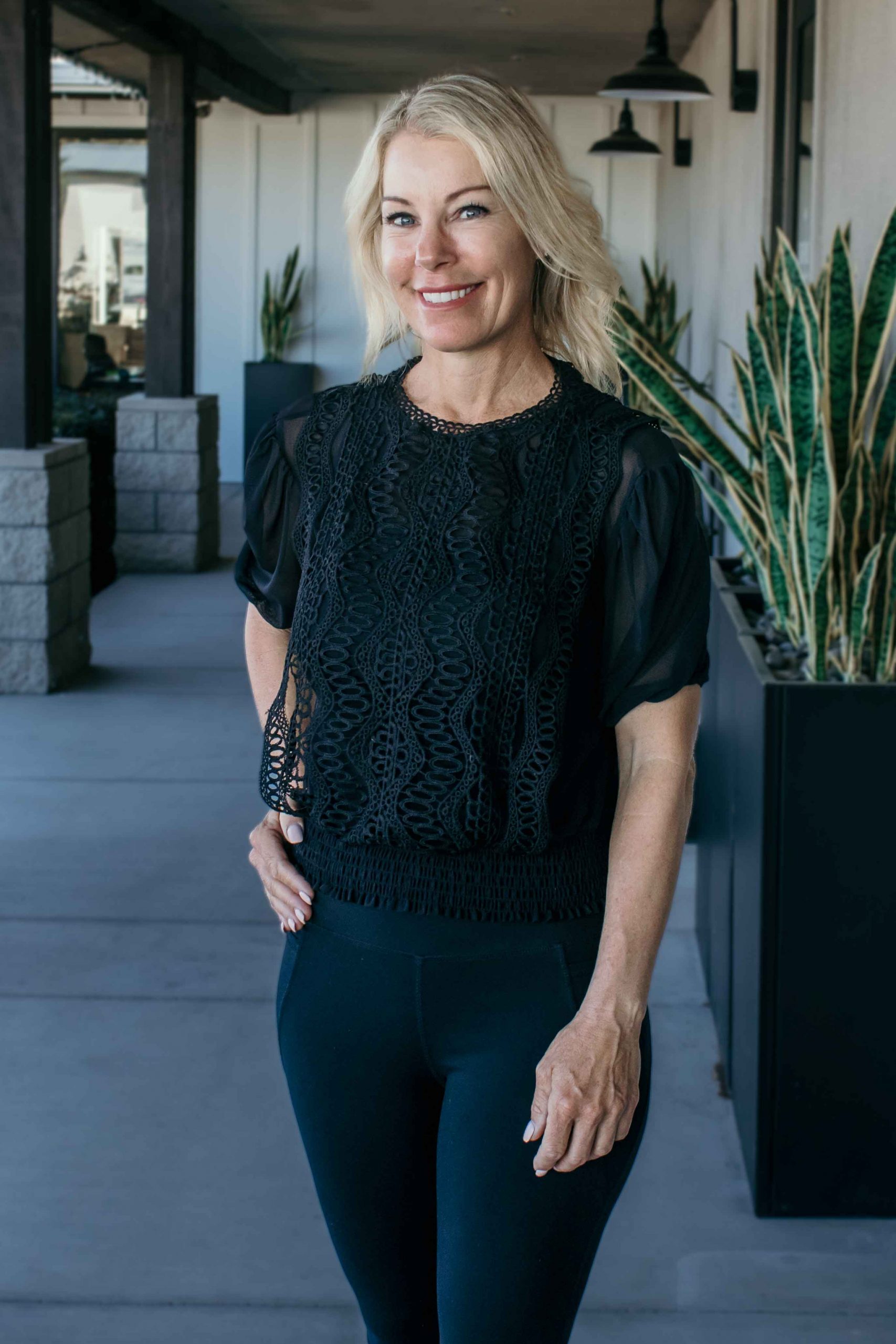 Stacy Lenihan
Adaptive Riding Coordinator
Stacy brings a wealth of equine training and instruction experience to our nonprofit. As a private business owner herself, she enhances our adaptive riding program with excellent customer service and professionalism.
She resides in Norco with her family and is engrained in the community, including being a Norco Hall of Fame Horse Trainer. Stacy is a life-long learner, currently working toward obtaining her real estate license.
Jessica Gutierrez
Ranch Support Aid
Jessica currently is a student at Azusa Pacific University who is pursuing a degree in Kinesiology with the goal to be a physical therapist. She originally joined the team as a volunteer horse handler to learn more about pediatric therapy and became a Ranch Therapy Aid in August of 2021. Jessica loves working with children and animals. Her favorite thing about Leaps is seeing patients grow in their confidence when riding. Jessica is excited to be a part of the Leaps & Bounds team!
In her spare time, Jessica enjoys going hiking, spending time with family and friends, heading to the beach, and going on adventures.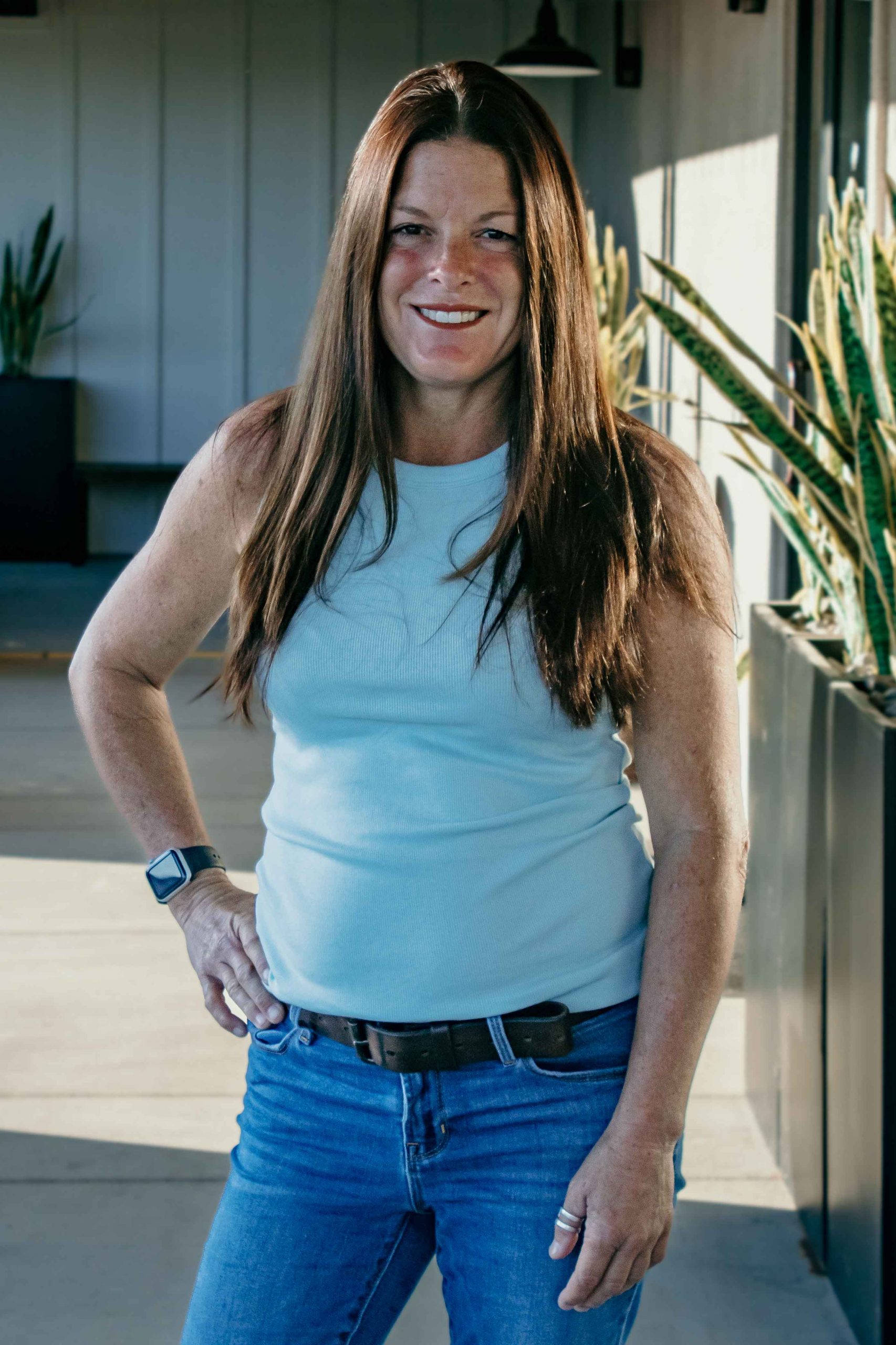 Lyssa Holmes
Ranch Support Aid and Animal Advocate
As a Ranch Support Aid and animal Owner Agent for the nonprofit, Lyssa brings more than 25 years of animal welfare experience to our team. She has worked with a variety of animals from birds to sea lions, reptiles to rodents. You name it and Lyssa has worked with it. She has a special fondness for our resident miniature donkeys (Timothy and Atlas) and is our go-to staff member for animal care.
Lyssa works hand in hand with our animals, veterinarians, farriers and trainers to ensure all the animals are receiving top-notch care. In between these responsibilities, she also loves handling horses in both our hippotherapy and adaptive riding sessions, forming many great bonds with our special riders.
In her spare time Lyssa loves to be outdoors, kayak, hike, and dive.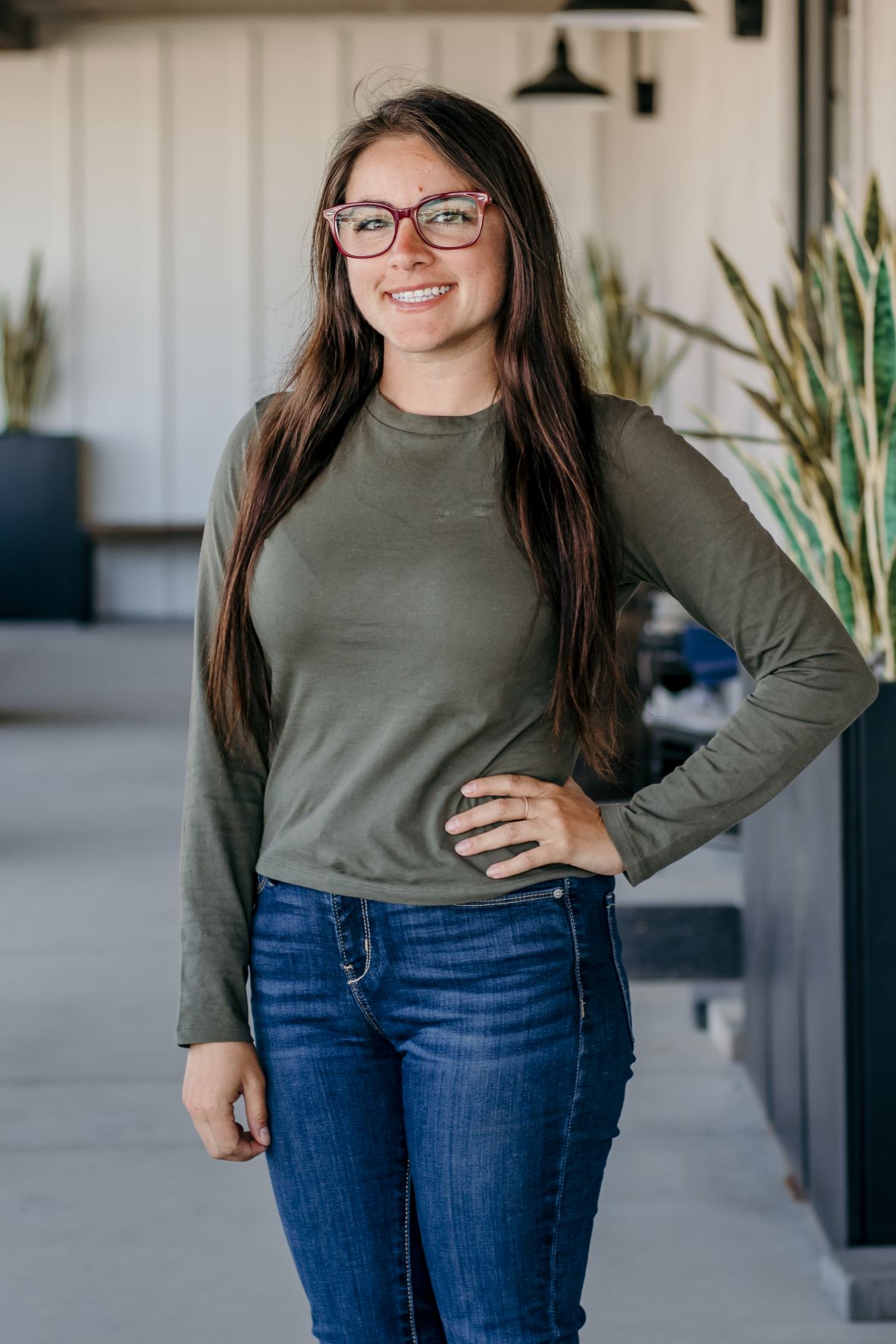 Cristina Yates
Ranch Support Aid
Cristina joined the ranch team in January 2022. She began working with animals and discovered they were her passion at young age. As a young adult she began working at a wildlife sanctuary helping care for two blind mustangs and her love for horses grew from there. She has previously worked at Knott's Berry Farm, training their horses and driving the Stagecoach which ultimately led to her purchasing her own horse, Pirate, from Knotts. Pirate now resides in Norco and Cristina enjoys riding him regularly and is focusing on training him to become a trusty trail horse.
Cristina enjoys working at Leaps because it is a way to continuously expanding her skills and knowledge in horsemanship as well as pediatric therapy. She also watching our riders grow and develop through the benefits of hippotherapy and adaptive riding. She sees daily how it can change the lives of so many kiddos in need.
In her free time, Cristina enjoys riding her horse, hiking with her dogs, game nights with friends and going dancing.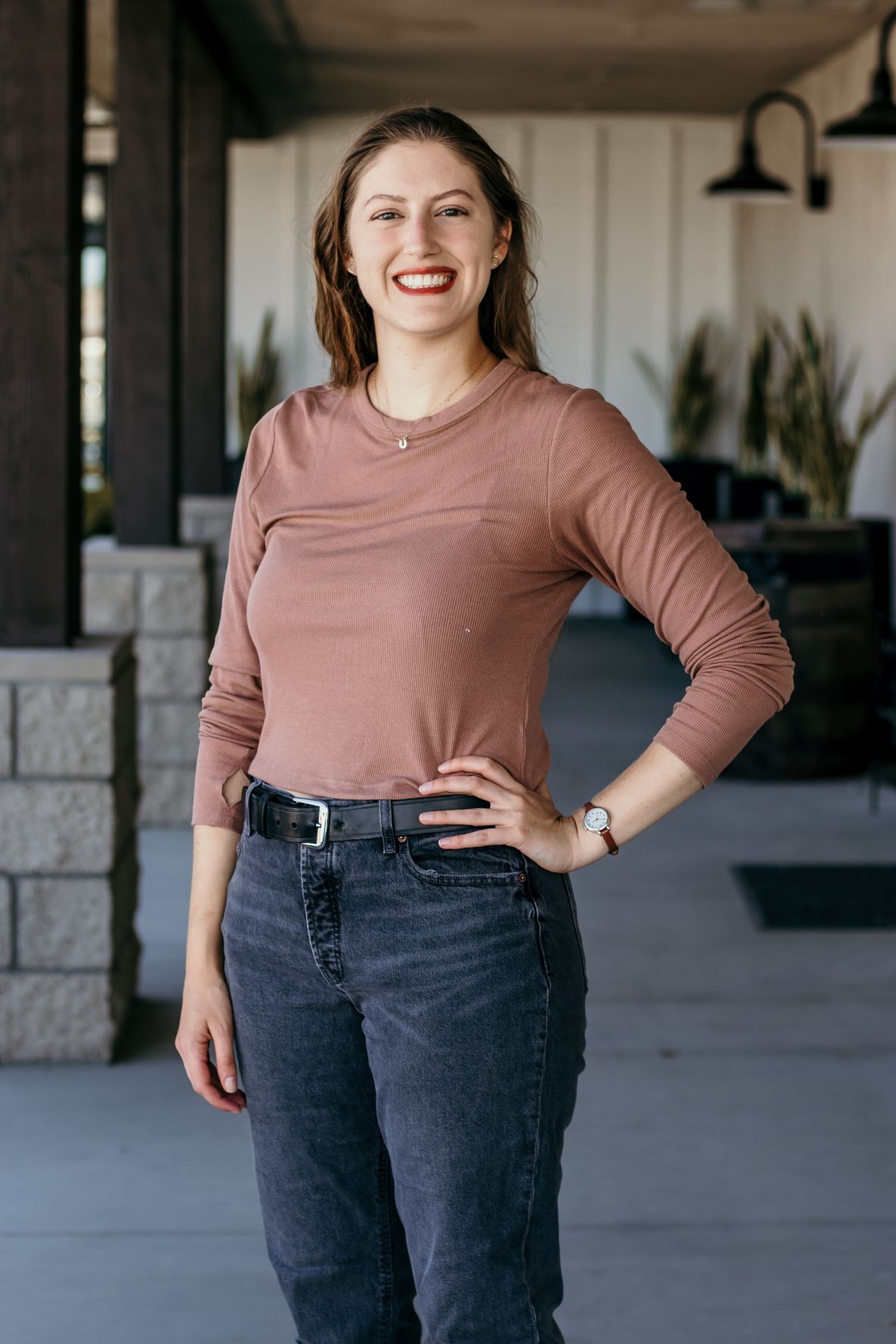 Samantha Grisso
Ranch Support Aid
Samantha became a Ranch Support Aid at Friends of Leaps & Bounds in March 2022. She began working with horses in high school and continued to do so throughout college. She is a graduate of Cal Poly Pomona and worked at the W.K. Kellogg Arabian Horse Center while attending there.
She has loved horses all her life and is thrilled to have a job where she can work with them again, while experiencing their impact on all the kids at our facilities. She feels it is extra rewarding to see the kids get excited about working with the horses as well.
In her free time, Samantha enjoys spending time with her friends and family, reading, and reading and learning about horses whenever she can.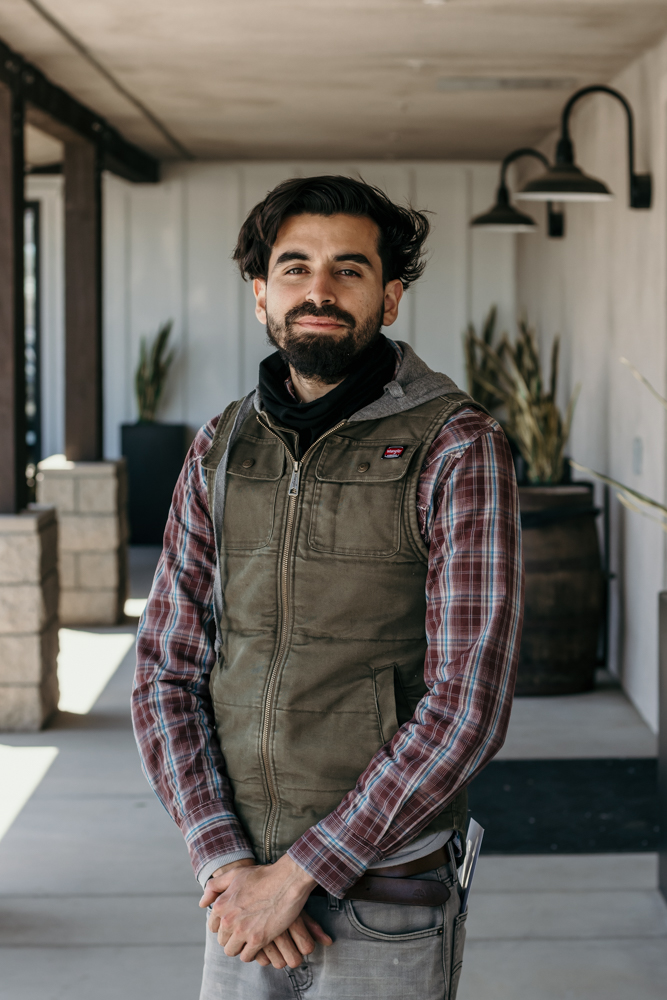 Sergio Oyarzabal
Ranch Support Aid
After being a volunteer for Leap & Bounds for nearly a year, Sergio joined as a Ranch Support Aide in March of 2023. As the son of a farrier, Sergio would always be around horses. Assisting his father, who specialized in racehorses, they would go perform horseshoe jobs at different racetracks through California ranging from Los Alamitos to Sacramento. Even though Sergio's assistance was limited, he would familiarize himself with horse behaviors which would come in handy during his volunteer time at Leap & Bounds. Now as a Ranch Support Aid, Sergio wants to continue developing his skills with his horse handling skills and at the same time, help any client that need our services.
During his free time, Sergio likes to visit his local coffee shop to read or go hiking to a location he has never visited before.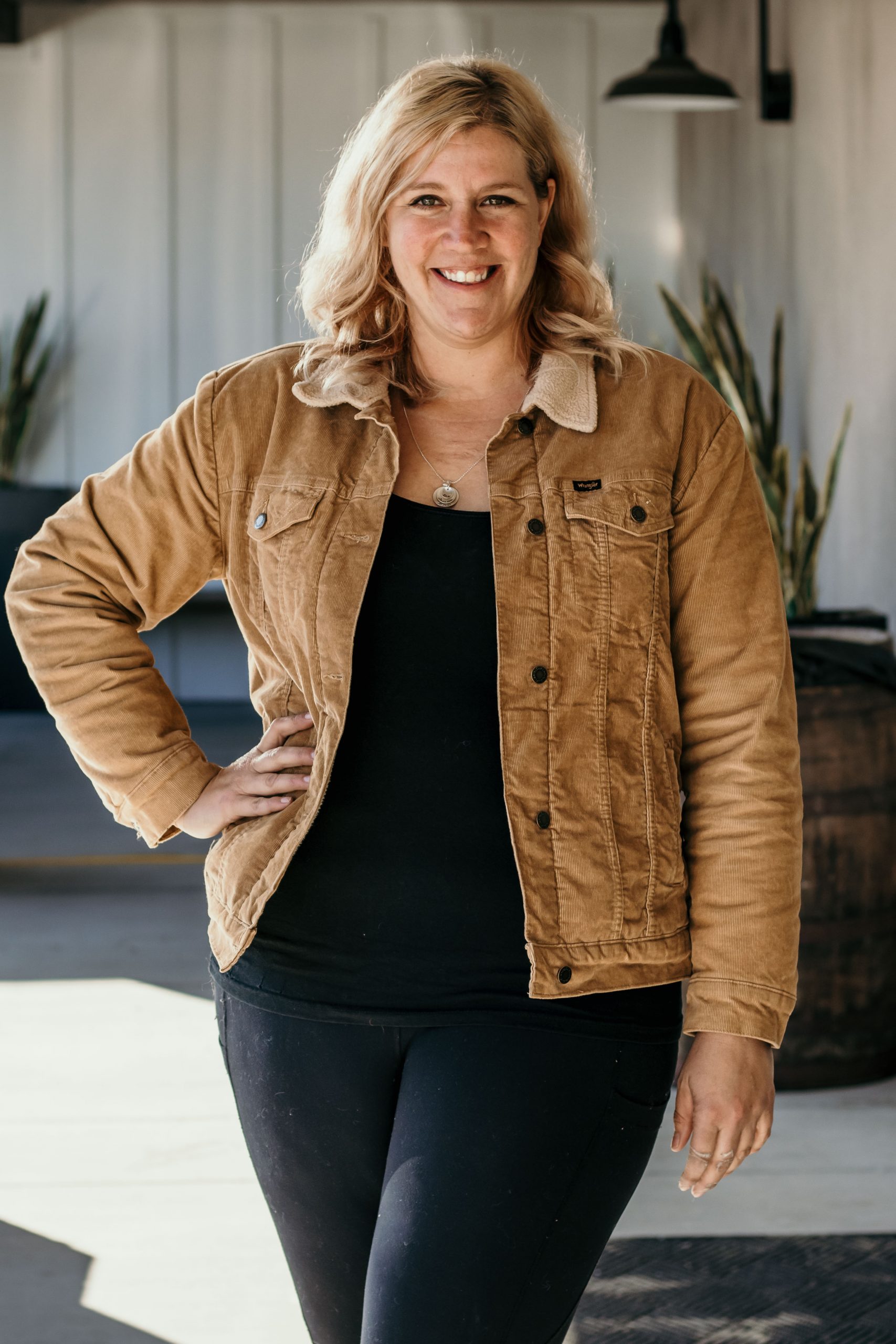 Heather Frost
Ranch Support Aid
Heather first joined Leaps & Bounds as a volunteer in 2022 and became a Horse Handler / Ranch Support Aid shortly after. Originally from Orange County, she graduated from Colorado State University with a Bachelor's degree in Equine Science and from Fullerton College with a degree in TV/Film Production. She has worked with horses and kiddos in a variety of roles most of her adult life. Highlights include working as a Producer at HRTV "The Network for Horse Sports", as an Equine Trainer/Lead at Disneyland's Circle D Ranch, and on several TV shows and major motion pictures (some having to do with horses!) for the big studios such as ABC, Warner Bros, and Universal.
If you can name it, she's probably done it with horses… including playing polo, driving, vaulting, starting, troubleshooting, and re-training, with extensive knowledge of equine care and nutrition. Heather has been a horse owner for 25+ years and still owns her first horse, Spencer, whom she got when he was 6 (he's now 33 and still kicking… literally!). She now owns a small hobby farm in Norco with her horses, dogs, chickens, goats, sheep, a cat, a cow, and a pig, right in her own backyard. In her spare time, Heather enjoys teaching riding lessons, training horses, spending time with her animals and family, and volunteering with her church. Heather is determined to help make the world, and her community, a better place through her expertise and passion for horses and is thrilled to be a part of the family here at Leaps & Bounds.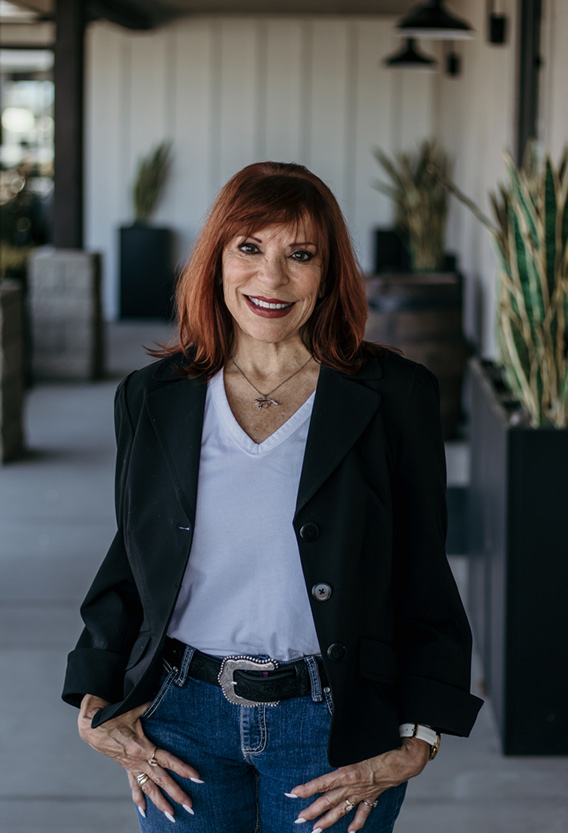 Donna McGee
Ranch Support Aid
Donna retired in May 2018 after 37 years as an Executive Assistant for Ernst & Young. Her retirement goal was to work with animals, which has been a life-long passion of hers. She started at Friends of Leaps & Bounds in September 2019. After training, she became a volunteer horse handler in Jan 2020. She has been riding horses since a child, so this was a dream come true for her. In May 2023 she was offered a paid position as a Ranch Support Aid and became a member of the Friends of Leaps & Bounds staff.
Donna came to Leaps to work with horses but has found another passion, working with the kids. Supporting the FOLB show team is a joy for her. In Donna's words, "Leaps is my Happy Place!"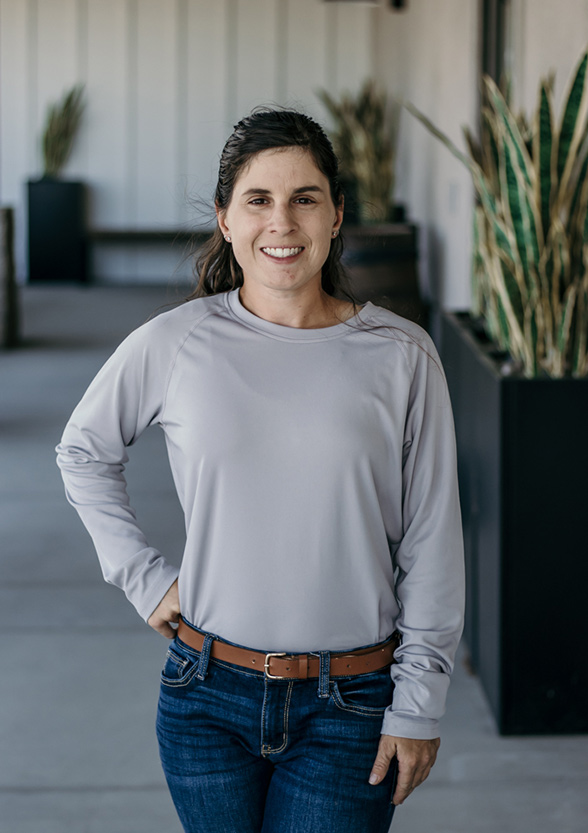 Rachel Gatlin
Ranch Support Aid
Rachel joined Friends of Leaps & Bounds in April 2023. She is a graduate of Mt. San Antonio College with a degree in Horse Ranch Management. Rachel has worked at several ranches as a Ranch Hand and Groom. In addition to working with horses, she has experience with a variety of animals including alpacas, sheep, pigs, and chickens. Rachel has been riding horses for almost 20 years and enjoys western eventing including gymkhana.
When not working, Rachel cares for her own menagerie of animals. She has 1 horse, 3 dogs, and 2 cats. Rachel enjoys spending time with her friends and the TNR (Trap-Neuter-Release) of feral barn cats. Rachel has rescued and rehabilitated several litters of feral kittens. Rachel is most looking forward to seeing how the children progress in their therapy, and her favorite part is the smiles!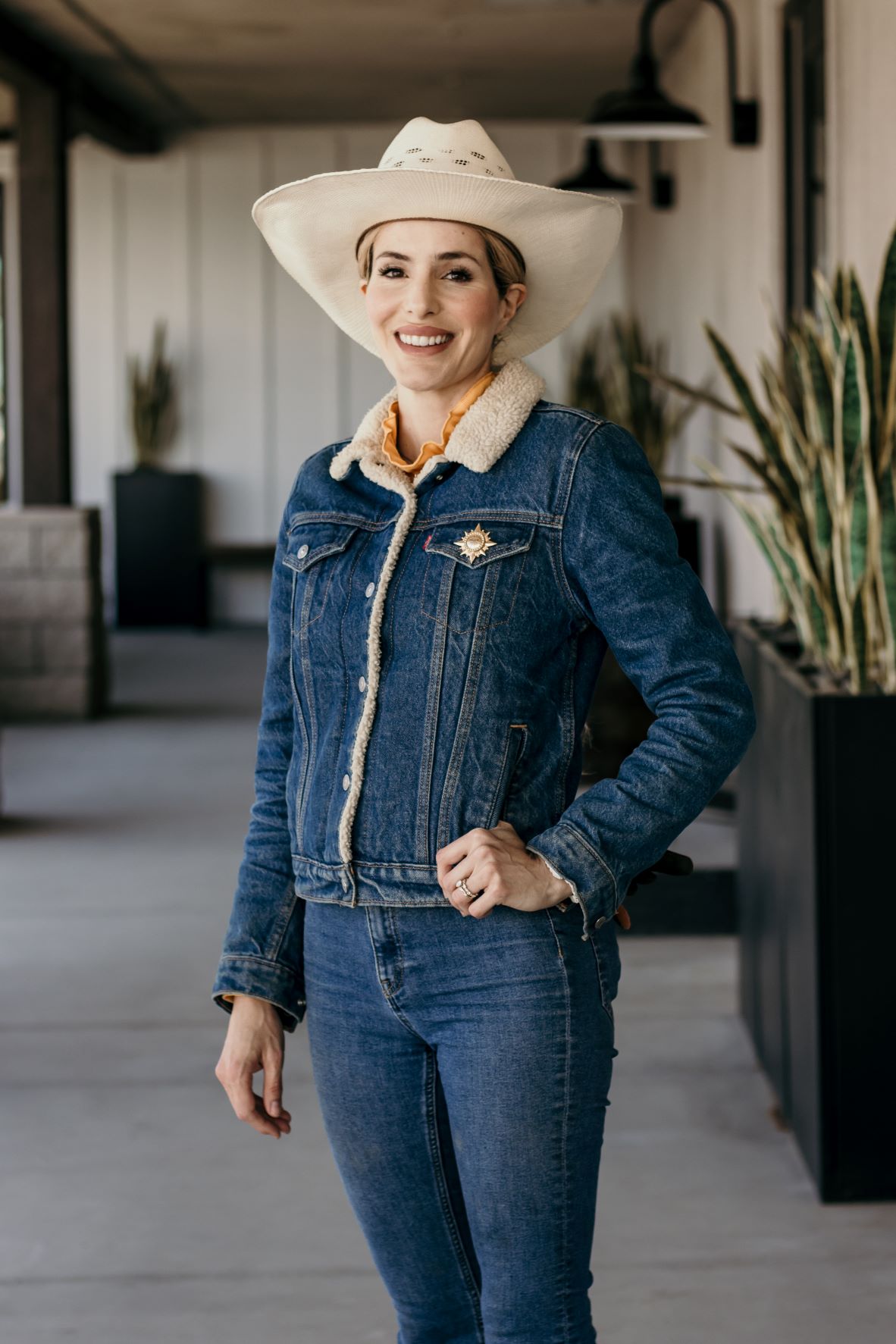 Kimberly McFarland
Adaptive Riding Instructor (in-training) & Ranch Support Aid
Kimberly is currently perusing her PATH TRI certification to best serve the program.  Kimberly aims to support the bonding partnership between children and horses.  As she becomes an instructor, her focus is on elevating the joy, self-confidence and ability of students with special needs.
Kimberly's previous experience includes mentoring foster-youth during equine activities, teaching horsemanship to persons of special needs, volunteer coordination, and horse schooling.  She has also spent hundreds of hours volunteering for the industry.  Other experience include high school special education assistance as well as a youth support at a homeless shelter for teens in Hollywood.
In Kimberly's free time she enjoys spending time with her fiancé and writing music.