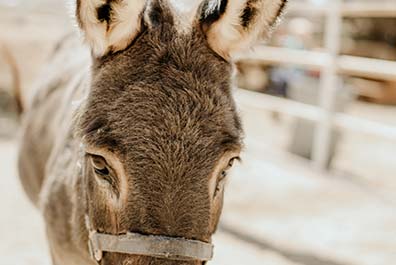 Leaps horsemanship camps provide fun-filled day and week-long opportunities at the ranch. Campers will ride horse, learn about ranch animals, and practice a variety of skills such as care-taking, team building, friendship, and responsibility.
The camp is aimed at campers ages 4 to 12 of all abilities. Staff and volunteers are well trained for providing an exciting educational and safe experience. Sibling discounts are available to families with siblings who register for camp together!
Planned 2023 camp dates are as follows*:
Saturday, March 4, 2 pm to 6 pm
Saturday, May 6, 2 pm to 6 pm
Mon-Fri, June 26- June 30, 9 am to 12:00 pm
Mon-Fri, July 10- July 14, 9 am to 12:00 pm
Saturday, August 26, 2 pm to 6 pm
*Camps are subject to cancellation due to weather and enrollment considerations. 
For a registration packet, click here.