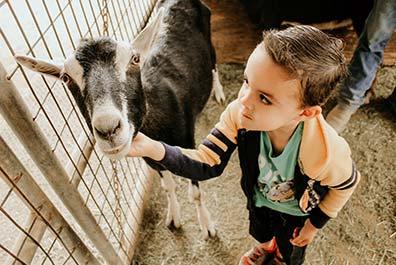 At Leaps & Bounds, we rely HEAVILY on our awesome volunteers to help keep our program going for the kids!
Our volunteers help with grooming and handling horses, setting up and cleaning up for sessions, side walking during sessions, helping kids and families around the ranch, helping with events, and for activities for our nonprofit organization.
We have volunteers of all different backgrounds and with different interests. Whether you are interested in horse handling, physical therapy, occupational therapy, speech therapy, child education, special education, ranch management, or just having some fun making a difference in a child's life, we need your help! The minimum age requirement is 16 years old. Adult volunteers will be background checked upon registration.
We are happy to sign off on community service hours for school requirements, college entrance, physical/occupational therapy school applications, etc. We also provide letters of reference for job/school applications upon completion of 30 hours.
For information on how to get started volunteering, please email us Volunteer Coordinator at rprospero@leapspediatric.org
Volunteer Testimony
"For too many years to count, I have always searched for something that makes my heart smile at the end of the day, and I found it at leaps. The entire team is so kind, informative and fun. And Amanda, as a ranch manager, is fantastic. To be back, not only with horses, which has always brought me joy, but these kiddos as well, I have never been happier. So thank you, to Amanda and the entire team for helping my heart smile again."
Teri Chiuminatta
"I became very curious about what went on at Leaps & Bounds after riding my horse past them many mornings. Those kiddos, people and horses really appeared to be enjoying themselves! I decided to go to their orientation and was mesmerized by what Cassandra had to say about their mission and goals. What I saw was a little more than astounding. The professionalism and organization really appealed to me. It is not often in a lifetime you get to surround yourself with people so friendly, selfless, and totally dedicated to helping these kiddos. The parents are my heroes. What examples they are of selflessness, love and determination. The phenomenal horses all have their own stories and seem to know their purpose. There is such reward in being involved in something so much bigger than myself and sharing in the passion that all these people have. I am actually grateful to Leaps & Bounds for the opportunity to serve. I have learned so much. If you want to put some real purpose in your life, I can't recommend Leaps & Bounds enough. Just show up and be blessed."
Nancy Nelson