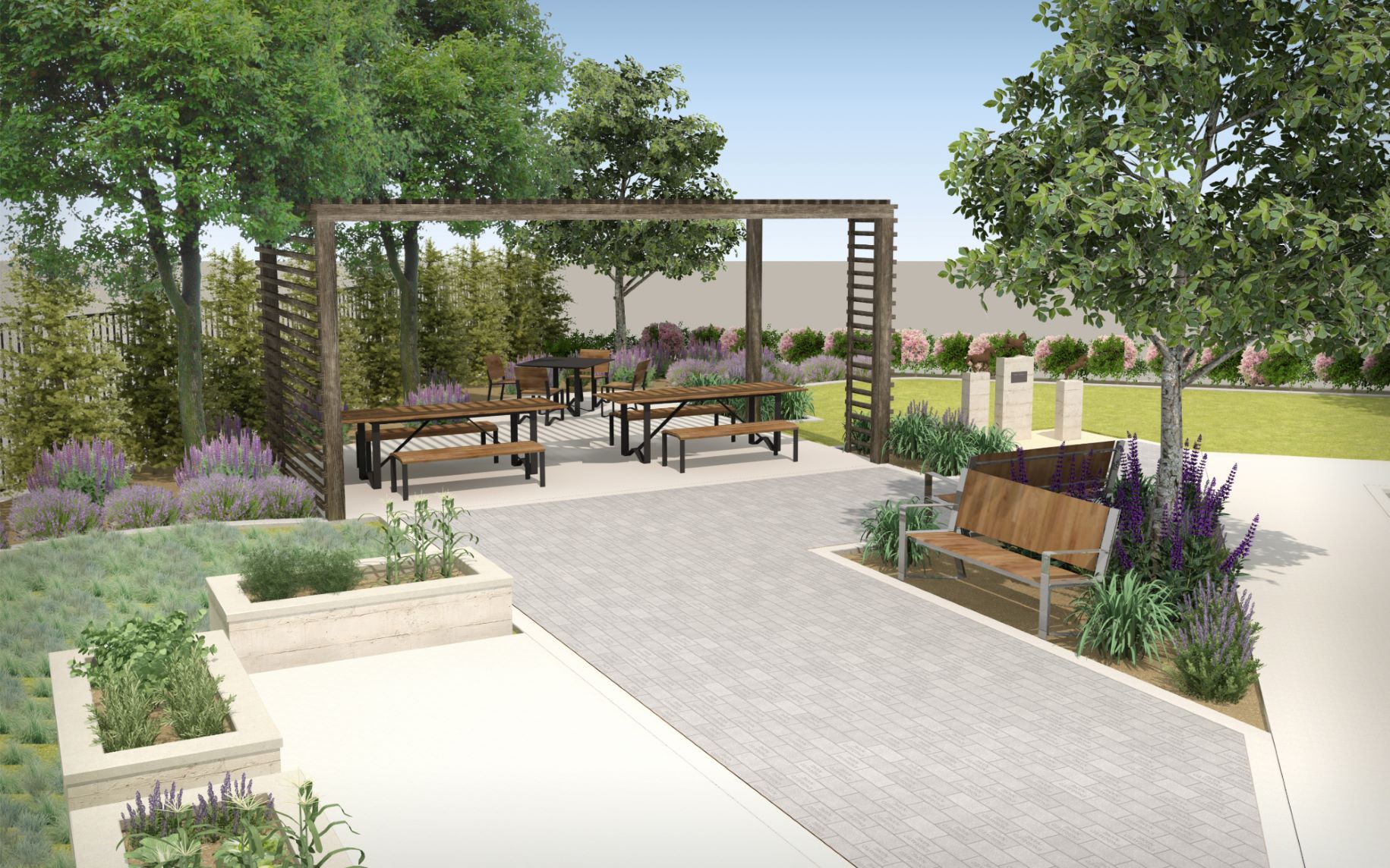 Changes Are Coming to Campus!
Notice a little more construction on site between the main clinic and the storage barn?
We're building another outdoor patio and garden space for clients and families.  Enhancing this outdoor area is multifunctional.  It will provide a peaceful space for visitors to wait and will also be used to memorialize the members of our herd who served us well but have now passed on. It will also host a small garden are where clients can get their hands dirty as part of their therapy.
And guess what?  You can be a part of this space in perpetuity by purchasing an engraved paver to be placed in the pathway. For just $125, personalized bricks to honor a loved one, staff member, or favorite animal are available. Check out the link here to get your brick today!
For questions or additional information, please contact our nonprofit, Friends of Leaps & Bounds at (951) 339-3510 or cbragalone@leapspediatric.org